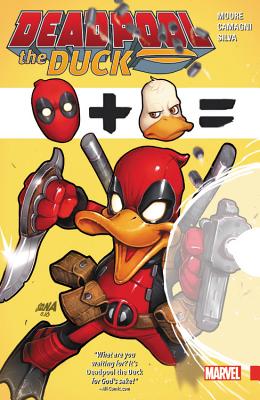 Deadpool the Duck
Paperback

* Individual store prices may vary.
Description
What do you get when you take one cynical anthropomorphic duck (named Howard) and cross it with the smelliest (and most annoying) mercenary in the Marvel Universe? DEADPOOL THE DUCK! When Deadpool is sent on a mission from S.H.I.E.L.D. to capture a high-profile E.T. that is rampaging across the high plains, the snatch-and-grab turns out to be much more complicated than the Merc with a Mouth anticipated. One unfortunate wrong-place-at-the-wrong-time accident later leaves Deadpool and Howard fighting for control of the cutest mercenary the Marvel Universe has ever seen!

COLLECTING: DEADPOOL THE DUCK 1-5


Marvel, 9781302904845, 136pp.
Publication Date: June 13, 2017