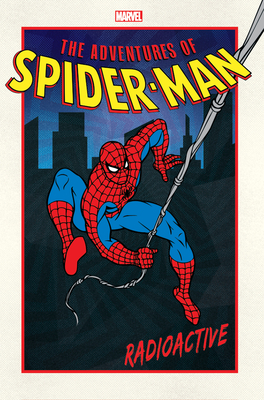 Adventures of Spider-Man
Radioactive
Paperback

* Individual store prices may vary.
Description
Spider-Man takes on his classic rogues' gallery in these exciting adventures from his 1990s magazine, featuring a parade of guest stars from Captain America to the Hulk! Spidey must avoid the many arms of Doctor Octopus, but will he fall victim to Electro, Mysterio, the Scorpion and the Vulture? There's panic at the planetarium and a great train robbery to solve - but that's nothing compared to the horror of the Hobgoblin! Spidey and his old pal the Human Torch fly in the face of Doom, the X-Men pitch in when Magneto strikes and Daredevil lends a hand against their mutual enemy the Kingpin! And don't forget deadly encounters with Venom and Carnage! It's fun for the whole family in these never-before-reprinted, animated-style adventures!
Collecting: Material from Spider-Man Magazine (1994) 1-19, Spider-Man Magazine Special (1995) 1-2

Marvel, 9781302920449, 168pp.
Publication Date: December 10, 2019