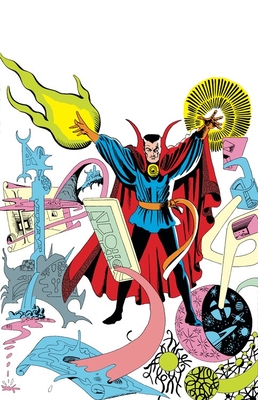 Ditko is…Strange!
Hardcover

* Individual store prices may vary.
Description
Steve Ditko is an inimitable talent dedicated to a singular vision. Steve Ditko is one of the greatest storytellers of all time. Steve Ditko is the visual master who created other dimensions beyond imagining and eerie worlds beyond compare. Steve Ditko is...strange! Doctor Strange! Dr. Stephen Strange was a world-renowned surgeon until the night a car accident crippled his hands. Broken and destitute, he journeyed to Tibet to seek a cure from a legendary healer. There, he found not a man of medicine but the path to the mystic arts. This King-Size edition presents Steve Ditko and Stan Lee's complete "Doctor Strange" stories at a massive size, so big that each page is like falling into another dimension. Lose yourself in the first appearances of such iconic characters as Baron Mordo, Wong, Eternity, Clea, Dormammu, the Mindless Ones and more. COLLECTING: STRANGE TALES (1951) 110-111, 114-146
Marvel, 9781302925444, 328pp.
Publication Date: October 13, 2020