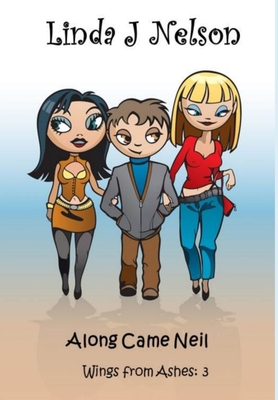 Along Came Neil (Wings from Ashes
3)
Hardcover

* Individual store prices may vary.
Description
There's a new boy in town, and Ashley wants him badly. Will Karla steal her man too? Karla Centon no longer is the newest student at Brantwood High. Since moving to Brantwood six months ago, her life had been going nowhere in the right direction until she meets Neil Allard, a handsome cheerful boy who wrestles his way into her heart. Karla takes an instant disliking to Neil because she thinks he's not her type. However, what is her type? Is it tall skinny guys who wear baseball hats backwards and who happen to be bad boys or warm loveable funny guys who are more than just nice occasionally, like Neil? Ashley likes Neil too, and her friend Maggie tries her best to keep Karla away from him. However, when Ashley starts making a big deal out of his wandering eyes, Neil doesn't like it. Feisty Romance or a Tangled Trio, what will it be?
Lulu.com, 9781304668943, 200pp.
Publication Date: July 26, 2014