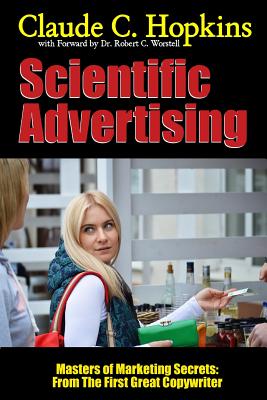 Scientific Advertising - Masters of Marketing Secrets
From the First Great Copywriter
Paperback

* Individual store prices may vary.
Description
The time has come when advertising has in some hands reached the status of a science. It is based on fixed principles and is reasonably exact. The causes and effects have been analyzed until they are well understood. The correct method of procedure have been proved and established. We know what is most effective, and we act on basic law. Advertising, once a gamble, has thus become, under able direction, one of the safest business ventures. Certainly no other enterprise with comparable possibilities need involve so little risk. Therefore, this book deals, not with theories and opinions, but with well-proved principles and facts. The book is confined to establish fundamentals. If we enter any realms of uncertainty we shall carefully denote them. Under these conditions, where they long exist, advertising and merchandising become exact sciences. Every course is charted. The compass of accurate knowledge directs the shortest, safest, cheapest course to any destination. Get Your Copy Today.
Lulu.com, 9781312100589, 72pp.
Publication Date: February 7, 2017