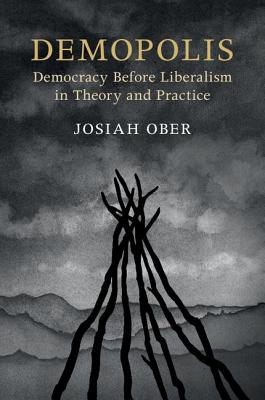 Demopolis
Democracy Before Liberalism in Theory and Practice (Seeley Lectures)
Paperback

* Individual store prices may vary.
Other Editions of This Title:
Paperback (11/17/1996)
Hardcover (9/30/2017)
Description
What did democracy mean before liberalism? What are the consequences for our lives today? Combining history with political theory, this book restores the core meaning of democracy as collective and limited self-government by citizens. That, rather than majority tyranny, is what democracy meant in ancient Athens, before liberalism. Participatory self-government is the basis of political practice in 'Demopolis', a hypothetical modern state powerfully imagined by award-winning historian and political scientist Josiah Ober. Demopolis' residents aim to establish a secure, prosperous, and non-tyrannical community, where citizens govern as a collective, both directly and through representatives, and willingly assume the costs of self-government because doing so benefits them, both as a group and individually. Basic democracy, as exemplified in real Athens and imagined Demopolis, can provide a stable foundation for a liberal state. It also offers a possible way forward for religious societies seeking a realistic alternative to autocracy.
Cambridge University Press, 9781316649831, 222pp.
Publication Date: July 14, 2017