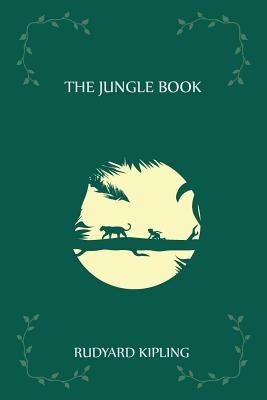 The Jungle Book (Paperback)
Imthestory, 9781318500062, 178pp.
Publication Date: October 19, 2015
Other Editions of This Title:
Paperback (1/19/2015)
Paperback (9/1/2004)
Paperback (2/20/2015)
Paperback (9/2/2014)
Paperback (8/10/2013)
Paperback (11/23/2015)
Paperback (7/20/2016)
Paperback (4/24/2014)
Paperback (4/4/2010)
Paperback (4/24/2016)
Paperback (1/6/2012)
Paperback (8/12/2012)
Paperback, Large Print (2/21/2015)
Paperback (11/2/2013)
Paperback (10/9/2013)
Paperback (6/25/2014)
Paperback (4/29/2015)
Paperback (11/1/2014)
Paperback (3/23/2016)
* Individual store prices may vary.
Description
One night during a hunt Father and Mother Wolf discover a man cub. Mother Wolf decides to keep him and calls him Mowgli. Shere Khan becomes enraged as he believes this man cub was his to eat. Baloo teaches Mowgli about the Jungle Law and Bagheera also vouches for him. One day the Bander-log (the monkey people) come and kidnap Mowgli even though they are his friends. Baloo Bagheera and Kaa the Python begin the rescue mission. All the while Shere Khan has not forgotten the man cub and Mowgli has not forgotten him either Other stories in this book cover the further adventures of Kotick the Seal, Rikki Tikki Tavi the Mongoose and Little Toomai, a small boy.
About the Author
Rudyard Kipling(1865-1936)was a British short-story writer, poet, and novelist. Born in Bombay, he moved to England as a child but he returned in his late teens and India was an intense and lasting influence on his writing. Best known for writing The Jungle Book (1894), in 1907 he became the first English-language writer to be awarded the Nobel Prize for Literature."