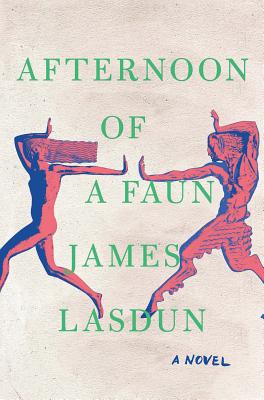 Afternoon of a Faun
A Novel
Hardcover

* Individual store prices may vary.
Other Editions of This Title:
Digital Audiobook (4/8/2019)
Paperback (4/7/2020)
Compact Disc (4/9/2019)
MP3 CD (4/9/2019)
Description
Taut, stylish, and psychologically acute, Afternoon of a Faun dramatizes the search for truth as an accusation of sexual assault plunges a journalist into a series of deepening crises.
"The truth might be hard to bring to light, but that didn't mean it didn't exist, because it did exist: fixed in its moment, unalterable, and certainly not a matter of 'belief.' "
When an old flame accuses him of sexual assault in her memoir, expat English journalist Marco Rosedale is brought rapidly and inexorably to the brink of ruin. His reputation and livelihood at stake, Marco confides in a close friend, who finds himself caught between the obligations of friendship and an increasingly urgent desire to uncover the truth. This unnamed friend is drawn, magnetized, into the orbit of the woman at the center of the accusation—and finds his position as the safely detached narrator turning into something more dangerous. Soon, the question of his own complicity becomes impossible to avoid.
Set during the months leading up to Donald Trump's election, with detours into the 1970s, this propulsive novel investigates the very meaning of truth at a time when it feels increasingly malleable. An atmospheric and unsettling drama from a novelist acclaimed as "the literary descendent of Dostoevsky and Patricia Highsmith" (Boston Globe), Afternoon of a Faun combines a sharply observed study of our shifting social mores with a meditation on what makes us believe, or disbelieve, the stories people tell about themselves.
Praise For Afternoon of a Faun: A Novel…
Brilliant... Lasdun's writing spreads implication like condensed flavor crystals that dissolve in water. By the end of the novel, he has examined every corner of the narrator's conflicted psyche without once resorting to cliché. 
— The New Yorker

Slippery, provoking, and very timely... Something fascinating and disturbing takes place: the book's villain is neither the accused nor the accuser but the ostensibly impartial onlooker... In our moment of rampant #MeToo voyeurism, this sleight of hand works to devastating effect.
— Wall Street Journal

[A] brilliant new novel of the #MeToo era
— Roger Cohen - New York Times

An instant masterpiece that brings the taut psychological precision of a Chekhov story to a hyper-modern, post-#MeToo setting.
— Guardian

Afternoon of a Faun has a propulsive energy... The denouement, when it arrives, is shocking.

— Financial Times

Afternoon of a Faun is a highly conscientious novel, elegant in its execution and almost humble in its refusal to grandstand, or to turn a story about rape allegations into some didactic allegory.

— Josephine Livingstone - New Republic

In an era of sexual reckonings and 'defunct male prerogatives,' any decades-old fling is a ticking time bomb an ambivalent ex can choose to detonate at whim. Yet who's to say what actually happened? Afternoon of a Faun is an exquisitely rendered tale of moral arithmetic, erotic murkiness, and men's fascination with other men's scorecards. It's also Lasdun at his most pleasurably diabolical.

— Laura Kipnis, author of Unwanted Advances

Afternoon of a Faun is a brilliantly imagined, devastatingly insightful, and powerfully rendered novel of sexual exploitation and betrayal. Like all of James Lasdun's work, it is meticulously written and intelligent, both a novel of ideas and a cautionary tale for the #MeToo era. Its ending is bitterly ironic, or perhaps just darkly funny, depending upon one's perspective—and Afternoon of a Faun is about the very drama of 'perspective.'

— Joyce Carol Oates, author of American Martyr

Expertly orchestrated and engaging... Of the novels to come out of the #MeToo moment to date, none is more riveting, insightful, and unsettling.
— Kirkus Reviews (starred review)
W. W. Norton & Company, 9781324001942, 160pp.
Publication Date: April 9, 2019
About the Author
James Lasdun is the author of Afternoon of a Faun, The Fall Guy, The Horned Man, Seven Lies, several poetry and short story collections, and a memoir. He lives in Brooklyn.
or
Not Currently Available for Direct Purchase