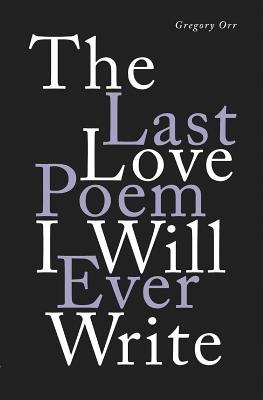 The Last Love Poem I Will Ever Write (Hardcover)
Poems
W. W. Norton & Company, 9781324002352, 112pp.
Publication Date: June 18, 2019
* Individual store prices may vary.
Description
In this moving, playful, and deeply philosophical volume, Gregory Orr seeks innovative ways for the imagination to respond to and create meaning out of painful experiences, while at the same time rejoicing in love and language. A passionate exploration of the forces that shape us, The Last Love Poem I Will Ever Write explores themes of survival and the powerlessness of the self in a chaotic and unfair world, finding hope in the emotions and vitality of poetry. With characteristic meditative lyricism, the poet reflects on grief and the power of language in extended odes ("Ode to Nothing," "Ode to Words") and slips effortlessly from personal trauma ("Song of What Happens") to public catastrophe ("Charlottesville Elegy").
The Last Love Poem I Will Ever Write confirms Orr's place among the preeminent lyric poets of his generation, engaging the deepest existential issues with wisdom and humor and transforming them into celebratory song.