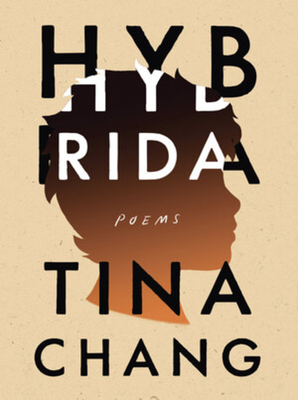 Hybrida
Poems
Hardcover

* Individual store prices may vary.
Other Editions of This Title:
Paperback (10/27/2020)
Description
A Publishers Weekly Best Book of 2019



A stirring and confident examination of mixed-race identity, violence, and history skillfully rendered through the lens of motherhood.
In this timely, assured collection, Tina Chang confronts the complexities of raising a mixed-race child during an era of political upheaval in the United States. She ruminates on the relationship between her son's blackness and his safety, exploring the dangers of childhood in a post–Trayvon Martin era and invoking racialized roles in fairy tales. Against the stark urban landscapes of threat and surveillance, Chang returns to the language of mothers.
Meditating on the lives of Michael Brown, Leiby Kletzky, and Noemi Álvarez Quillay—lost at the hands of individuals entrusted to protect them—Chang creates hybrid poetic forms that mirror her investigation of racial tensions. Through an agile blend of zuihitsu, ghazal, prose poems, mosaic poems, and lyric essays, Hybrida envisions a childhood of mixed race as one that is complex, emotionally wrought, and often vulnerable. Hybrida is a twenty-first-century tale that is equal parts a mother's love and her fury, an ambitious and revelatory exploration of identity that establishes Tina Chang as one of the most vital voices of her generation.
Praise For Hybrida: Poems…
One of the most important books of poetry to come along in years... With equal parts hope and terror, and no self-delusion, this book summons the kind of love only the imagination can sustain; Chang writes to, and for [her son] Roman, praying that his pure being will transcend the millions of gazes that will try to define his life by his skin color.
— Craig Morgan Teicher - NPR

Tina Chang's piercing Hybrida is a breakthrough book...The poet's eloquence meets a mother's ferocity channeling the experience of parenting mixed-race black children in the current cultural climate... She tears apart categories that would define her kids into harm and she rages with a power that will have readers weeping and shouting.

— Brenda Shaughnessy - O Magazine

Chang asks evocative questions about identity... [She] weaves powerful narratives and uses various poetic forms to create a momentous landscape.
— Elizabeth Lund - Washington Post

A beautiful meditation of home and hope and hurt... There's an earned gentleness to [Chang's] lines—call them inspirational (imagine it: a poem can make us love each other better!). Hybrida is a song of love, and creation myths; or perhaps they are our creation truths. 

— The Millions

A tour-de-force of fury and love. Further proof that poetry's power to negotiate polarized space explains why it's so potent now... A number of [these lyrics] ought to be anthologized into the next century.
— John Freeman - LitHub

[Hybrida] grapples with mothering a mixed-race child in the precarity of the current political and social environment. Chang experiments with style and form...[Her] untraditional conventions will ring true to many readers.

— Ms. Magazine

I have loved Tina Chang, and her work, since long before either of us were published poets. In Hybrida's poems of deep conscience and urgent compassion, I recognize her fearless imagination and searching intelligence. I also find a new sense of need. These poems are clear-eyed and unblinking—written to save lives.

— Tracy K. Smith, U.S. Poet Laureate and Pulitzer Prize–winning author of Life on Mars

'When he was born, our mutual exhaustion was a hybrid sound,' Tina Chang writes in this daring collection's title poem. With inexhaustible technical and emotional dexterity, Chang mixes and remixes social and familial resonances; reconfigures forms, myths, and prophecies; and records the hybrid sounds of love. Hybrida is a mature, masterful collection by a poet who never fails to astonish.

— Terrance Hayes, National Book Award–winning author of Lighthead and American Sonnets for My Past and Future Assassin

I find myself reading [Hybrida] with my heart in my throat—having to remember to swallow. Tina Chang's grace and ferocity in the face of what it means to mother a brown boy, to raise brown children in this particular moment in time, is everything so many of us—until now—didn't have the words for…So grateful for the stunning way she writes and the language she is teaching us to speak.

— Jacqueline Woodson, National Book Award–winning author of Brown Girl Dreaming

With keen resolve, abiding trepidation, and powerful empathy, Tina Chang explores what it takes to survive in these times. Timeless concerns are intertwined with our shocking current events, often through the lenses of color and hybridity. Moreover, the collection itself is hybrid: lineated open verse, prose bursts, ekphrastic ventures, and list poems. But whatever form her words assume, Hybrida is glorious poetry.

— Kimiko Hahn, author of Brain Fever
W. W. Norton & Company, 9781324002482, 144pp.
Publication Date: May 14, 2019
About the Author
Tina Chang is the Poet Laureate of Brooklyn, New York, where she lives.
or
Not Currently Available for Direct Purchase