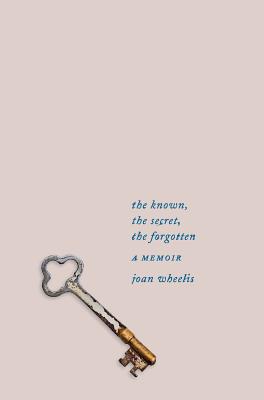 The Known, the Secret, the Forgotten (Hardcover)
A Memoir
W. W. Norton & Company, 9781324002581, 160pp.
Publication Date: April 23, 2019
* Individual store prices may vary.
Description
Crafted from slivers of reminiscence and reflection, Joan Wheelis's beautifully written memoir explores the intricacies of attachment and the perils of love and inevitable loss.
We glimpse the author's childhood in San Francisco and her relationship with her distinguished psychoanalyst parents through a series of jewel-like vignettes. She explores her past through her questions about life and the lessons her parents taught her about the existence of God, how to cut a napoleon and build a fire, and the hazards of self-deception.
Into this tapestry of memory Wheelis, also a psychoanalyst, weaves profound reflections from adulthood. Wrestling with the loss of her parents, the author faces the questions of what matters and what remains of their lives. She reckons with their histories and legacies, tracing the heritage of love and conflict through the generations. As she revisits the rooms and landscapes of her past, her prose takes on the poetic logic of memory itself.
About the Author
Joan Wheelis, MD, is an assistant professor at Harvard Medical School. She attended Harvard College, Boston University School of Medicine, and the Boston Psychoanalytic Society and Institute. A psychiatrist and a psychoanalyst, she lives and practices in Cambridge, Massachusetts.
Praise For The Known, the Secret, the Forgotten: A Memoir…
[A] marvelously evocative and poetic memoir. Joan Wheelis writes deftly about love, loss, and legacy in this pithy and poignant book about her parents. She brings her mother and father alive with the delicate, pointillist paintbrush of an artist and the wisdom and insight of a psychoanalyst.
— Adam Hochschild, author of Lessons from a Dark Time and Other Essays and King Leopold's Ghost

A tender recollection.
— Roy Hoffman

Akin to a palimpsest, textured and layered and altogether memorable, Joan's memoir casts a wide net, one which catches larger truths and mysteries in a subtle and evocative fashion.
— Daphne Merkin, author of This Close to Happy: A Reckoning with Depression

Joan Wheelis has given us a rare memoir that lies somewhere between poetry and prose.
— Glen O. Gabbard, MD, author of Love and Hate in the Analytic Setting

An exquisitely written evocation of familial love and loss.…Haunting and beautiful.
— Cornelia Nixon, author of The Use of Fame

Joan Wheelis makes a powerful argument that there is little meaning in the universe without love.
— Robert Michels, MD, Walsh McDermott University Professor of Medicine and Psychiatry, Cornell Universit

Heartwarming.
— Owen Renik, MD, author of Practical Psychoanalysis for Therapists and Patients

Wheelis weaves a striking tapestry as she reflects on life, love, and loss in her brief yet profound memoir.

Poetic and reflective, this spare but evocative memoir is a lovely meditation on time, memory and generational legacies.