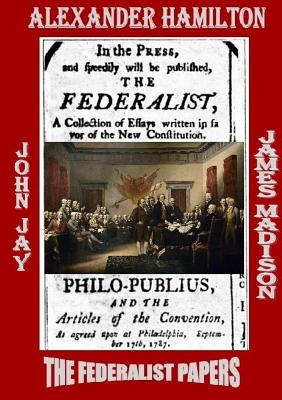 The Federalist Papers (Paperback)
Lulu.com, 9781326991753, 500pp.
Publication Date: March 31, 2017
Other Editions of This Title:
Paperback (10/20/2019)
Paperback (10/20/2019)
Paperback (5/24/2013)
Paperback (8/27/2018)
Paperback (12/1/2006)
Paperback (8/11/2011)
Paperback (12/25/2017)
Paperback (2/26/2017)
Paperback (12/27/2014)
Paperback (4/9/2017)
Paperback (10/10/2013)
Paperback (4/30/2016)
* Individual store prices may vary.
Description
The Federalist (later known as The Federalist Papers) is a collection of 85 articles and essays written (under the pseudonym Publius) by Alexander Hamilton, James Madison, and John Jay promoting the ratification of the United States Constitution. Seventy-seven were published serially in the Independent Journal and the New York Packet between October 1787 and August 1788. A compilation of these and eight others, called The Federalist: A Collection of Essays, Written in Favour of the New Constitution, as Agreed upon by the Federal Convention, September 17, 1787, was published in two volumes in 1788 by J. and A. McLean. The collection's original title was The Federalist; the title The Federalist Papers did not emerge until the 20th century. Alexander Hamilton, author of the majority of The Federalist Papers. James Madison, Hamilton's major collaborator, later President of the United States. John Jay, author of five of The Federalist Papers, later became the first Chief Justice of the United States.