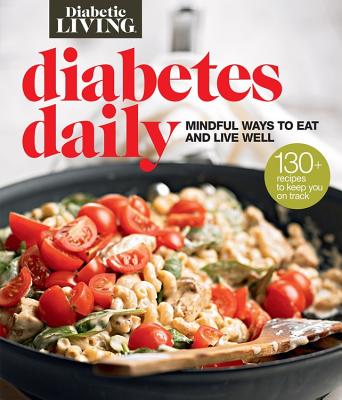 Diabetic Living Diabetes Daily (Paperback)
Mindful Ways to Eat and Live Well
Houghton Mifflin Harcourt, 9781328497703, 256pp.
Publication Date: December 4, 2018
* Individual store prices may vary.
Description
The latest book from the experts at Diabetic Living magazine, Diabetes Daily offers achievable lifestyle changes that meet people wherever they may be on the diabetic journey—from prediabetes to newly diagnosed to managing their disease after many years. Divided into two sections, this unique guide will help people eat and live mindfully to beat Type 2 diabetes. The Mindful Living section includes coping skills for anxiety; stress busters; how to ask for help; meditation made easy; food-free ideas for decompressing, and more. The Mindful Eating section features vegetable-packed dishes; a plant-based protein primer; whole-food snacking ideas; and two weeks of appealing menus. In addition, every recipe is ADA compliant for healthy weight loss. 
About the Author
Diabetic Living® is the number one lifestyle magazine for people living with diabetes, written and reviewed by experts in diabetes management, as well as people living with diabetes. Visit DiabeticLivingOnline.com for more helpful tips and delicious recipes.