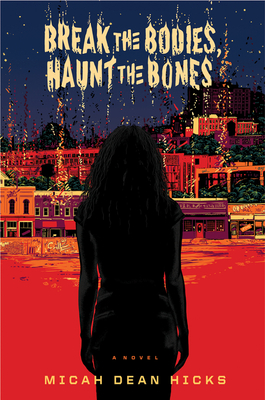 Break the Bodies, Haunt the Bones (Hardcover)
John Joseph Adams/Houghton Mifflin Harcourt, 9781328566454, 304pp.
Publication Date: February 5, 2019
* Individual store prices may vary.
Description
Almost everyone in Swine Hill is haunted. Jane's ghost tells her what everyone around her is thinking, even when she doesn't want to know. The lonely spirit possessing her mother burns anyone she touches. Her brother Henry's genius ghost forces him to build strange and dangerous machines. When pig people appear in town, taking precious jobs at the pork processing plant and enraging the spirits, Jane knows her brother's ghost has something to do with it. As Swine Hill's violent tide of dead begins tearing the town apart, Jane will have to find a way to save her haunted family and escape the town before it kills her.
About the Author
MICAH DEAN HICKS is the author of the story collection Electricity and Other Dreams—a book of dark fairy tales and bizarre fables that won the 2012 New American Fiction Prize. He is also the winner of the 2014 Calvino Prize judged by Robert Coover, the 2016 Arts and Letters Prize judged by Kate Christensen, and the 2015 Wabash Prize judged by Kelly Link. His stories and essays have appeared in dozens of magazines ranging from The New York Times to Lightspeed to The Kenyon Review. Hicks teaches creative writing at the University of Central Florida in Orlando.