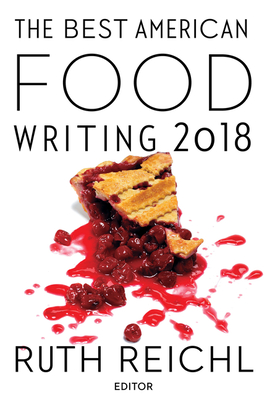 The Best American Food Writing 2018 (The Best American Series ®)
Paperback

* Individual store prices may vary.
Description
"Food writing is stepping out," legendary food writer Ruth Reichl declares at the start of this, the inaugural edition of Best American Food Writing. "It's about time…Food is, in a very real sense, redesigning the world." Indeed, the twenty-eight pieces in this volume touch on every pillar of society: from the sense memories that connect a family through food, to the scientific tinkering that gives us new snacks to share, to the intersections of culinary culture with some of our most significant political issues. At times a celebration, at times a critique, at times a wondrous reverie, the Best American Food Writing 2018 is brimming with delights both circumspect and sensuous. Dig in!
Mariner Books, 9781328662248, 320pp.
Publication Date: October 2, 2018
About the Author
Ruth Reichl is the best-selling author of seven books. She was Editor in Chief of Gourmet Magazine from 1999 to 2009. Before that she was the restaurant critic of both The New York Times (1993–1999) and the Los Angeles Times (1984–1993), where she was also named food editor. As co-owner of The Swallow Restaurant from 1974 to 1977, she played a part in the culinary revolution that took place in Berkeley, California. In the years that followed, she served as restaurant critic for New West and California magazines. She has been honored with six James Beard Awards, was named Adweek's Editor of the Year, and was the recipient of the Missouri Honor Medal for Distinguished Service and the Matrix Award for Magazines. She holds a B.A. and an M.A. in the History of Art from the University of Michigan and lives in upstate New York with her husband, Michael Singer, a television news producer.
SILVIA KILLINGSWORTH is the digital editor of Bloomberg Businessweek and a former editor of The Awl and The Hairpin. Prior to that she was the managing editor of The New Yorker, and wrote regularly for their magazine and website. She lives in Westchester County, New York.