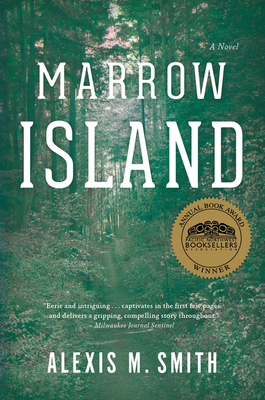 Marrow Island (Paperback)
Mariner Books, 9781328710345, 272pp.
Publication Date: June 6, 2017
* Individual store prices may vary.
Description
"Eerie and intriguing . . . captivates in the first few pages and delivers a gripping, compelling story throughout."--Milwaukee Journal Sentinel

"Smith's excellent command of language gives life to arresting characters and their creepy surroundings, keeping the suspense in this dark environmental thriller running high."--Elle

It has been twenty years since Lucie Bowen left the islands--when the May Day Quake shattered thousands of lives; when Lucie's father disappeared in an explosion at the Marrow Island oil refinery, a tragedy that destroyed the island's ecosystem; and when Lucie and her best friend, Katie, were just Puget Sound children hoping to survive.
Now, Katie writes with strange and miraculous news. Marrow Island is no longer uninhabitable and no longer abandoned. She is part of a community that has managed to conjure life again from Marrow's soil. Lucie returns. Her journalist instincts tell her there's more to this mysterious "Colony" and their charismatic leader--a former nun with an all-consuming plan--than its members want her to know. As she uncovers their secrets, will Lucie endanger more than their mission? And what price will she pay for the truth?

"Transporting."--Vanity Fair

"Beautifully wrought."--O, The Oprah Magazine

"Engrossing and atmospheric, a thorny meditation on environmental responsibility with a big haunted heart."--Laura van den Berg, Miami Herald

About the Author
ALEXIS M. SMITH was born and raised in the Pacific Northwest. She attended Mount Holyoke College, Portland State University, and Goddard College. Her debut novel, Glaciers, was a finalist for the Ken Kesey Award and a selection for World Book Night 2013. She lives in Portland, Oregon, with her son.