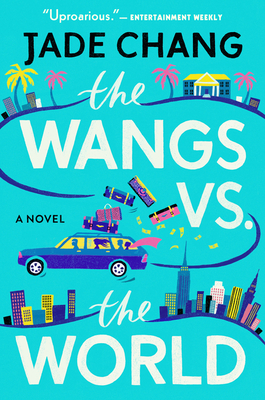 The Wangs vs. the World (Paperback)
Mariner Books, 9781328745538, 384pp.
Publication Date: June 6, 2017
Other Editions of This Title:
Library Binding, Large Print (4/1/2017)
* Individual store prices may vary.
October 2016 Indie Next List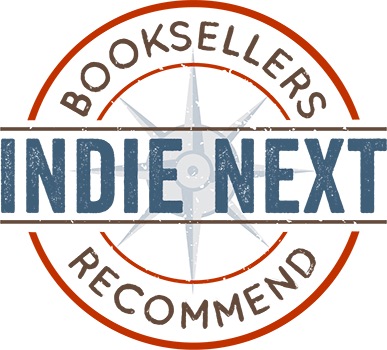 "Simultaneously tongue-in-cheek and earnest, The Wangs vs. the World is one hell of a ride. Literally. Join the Wang family patriarch, Charles, as he and his family drive across the country from Los Angeles to New York in shame after his cosmetic company is destroyed by a doomed business investment. Homeless, penniless, yet still fiercely proud, Charles sets out to reunite his children and reclaim the ancestral land of the Wangs from the Chinese Communists. A hilarious, moving, and rollicking tale of family, ancestry, and a worn-out Mercedes station wagon, The Wangs vs. the World is not to be missed!"
— Michelle Chen (W), WORD, Brooklyn, NY
View the List
Description
For fans of Crazy Rich Asians: Meet the Wangs, the unforgettable immigrant family whose spectacular fall from glorious riches to (still name-brand) rags brings them together in a way money never could.

Charles Wang, a brash, lovable businessman who built a cosmetics empire and made a fortune, has just lost everything in the financial crisis. So he rounds up two of his children from schools that he can no longer afford and packs them into the only car that wasn't repossessed. Together with their wealth-addicted stepmother, Barbra, they head on a cross-country journey from their foreclosed Bel-Air home to the Upstate New York retreat of the eldest Wang daughter, Saina. 
 
"Highly entertaining" (BuzzFeed), this "fresh Little Miss Sunshine" (Vanity Fair) is a "compassionate and bright-eyed novel" (New York Times Book Review), an epic family saga, and a new look at what it means to belong in America. "When the Wangs take the world, we all benefit" (USA Today).

A New York Times Book Review Editors' Choice
An October 2016 Indie Next Pick
A PopSugar Best Book for Fall
A BuzzFeed Incredible Book for Fall
A Nylon Amazing Book for Fall
A Bustle Book for Your Fall TBR List
A Millions Most Anticipated Book
A Frisky Book to Read for Fall
About the Author
JADE CHANG has covered arts and culture as a journalist and editor. She is the recipient of a Sundance Fellowship for Arts Journalism, the AIGA/Winterhouse Award for Design Criticism, and the James D. Houston Memorial scholarship from the Squaw Valley Community of Writers. The Wangs vs. the World is her debut novel. She lives in Los Angeles.
Praise For The Wangs vs. the World…
New York Times Editors' Choice
PEN/Robert W. Bingham Prize for Debut Fiction Finalist
Winner of the VCU Cabell First Novelist Award
Selected as A Best Book of 2016 by:
NPR • BuzzFeed • PopSugar • Refinery29 • Electric Literature • Self • Elle

"A fresh Little Miss Sunshine." — Sloane Crosley, in Vanity Fair

"Bright and funny…when the Wangs take the world, we all benefit."—USA Today

"Richly entertaining . . . Chang's smart and engaging novel remains defiantly cheerful. Perhaps this is because its ultimate subject, across a colorful span of geographies and cultural settings, is love."—The Guardian

"Jade Chang is unendingly clever in her generous debut novel....As much as THE WANGS VS. THE WORLD is about Asian-American identity, it is also a sprawling family adventure compressed into a road trip novel.  The result is a manic, consistently funny book of alternating perspectives as the Wangs make various cross-country stopovers in their 80s station wagon...[A] compassionate and bright-eyed novel." —New York Times Book Review (Editors' Choice)
"Sharply funny."—New York Times

"Fresh, energetic, and completely hilarious, The Wangs vs. the World is my favorite debut of the year." — Jami Attenberg, author of Saint Mazie and The Middlesteins

"A moneyed Chinese-immigrant clan loses it all, then takes a healing, uproarious road trip across the United States." —Entertainment Weekly

"With mischievous, Dickensian glee, Chang's prose power-drives the appealingly dysfunctional family, now a disgrace to the wet dream of capitalism, through their postfall paces . . . Chang's confident, broad-stroke, and go-for-broke style makes her fresh twist on the American immigrant saga of the woebegone Wangs one of 2016's must-reads . . . You will laugh your ass off while learning a thing or two about buying into, and then having to bail on, the American dream. But mostly, you'll get to savor, thanks to a wildly innovative plot twist, the I Chang of this diabolical dramedy: how it's love, not money, that really makes the world, and all the people in it, go round."—Elle

"It all comes crashing down for Charles Wang, so he and his family hit the road. This endearing debut is more fun than you'd expect from a trip with this backdrop."—Marie Claire

"On the brink of financial ruin, Charles Wang has a plan to start over in his homeland of China. But first, he has to reunite the fam via a madcap, cross-country road trip from their palatial Bel Air digs."—Cosmopolitan

"a highly entertaining debut novel . . . A meditation on what it means to be an immigrant in America, The Wangs vs. the World shows the often surprising ways hardship can bring a dysfunctional family closer together." —BuzzFeed

"[Chang's] book is unrelentingly fun, but it's also raw and profane — a story of fierce pride, fierce anger, and even fiercer love....The Wangs vs. the World drives home the fact that there is no one immigrant experience — just humanity in all its glorious, sloppy complexity, doing its best to survive and thrive despite the whims of society and circumstance. With plenty of laughs, both bitter and sweet, along the way."—NPR.org

"One of the best debut novels of 2016, this warmhearted, wide-ranging novel tells the wholly modern story of the Wang family: Father Charles has had his fortune decimated by the financial crisis, so he wants to corral his family, return to China, and start all over. But first, everyone—Charles, his wife, and their three children—has to sort out the tangles of their lives." —Estelle Tang on Elle.com 

"Chang is a former journalist, but her debut novel has already been praised by the wonderful Jami Attenberg, so you know it's going to be good. The book deals with the trials and triumphs of a Chinese-American immigrant family who made it big and then lost it all. and then decided to take a road trip. It's poignant, hilarious, and a truly noteworthy debut." —Nylon.com

"Chang proves a family doesn't need to be dysfunctional to be interesting, that genuine and fervent love among family members will make you root for their successes even more. I couldn't get enough of the Wangs. The book is done but I miss them like old friends."—BuzzFeed 

"The Wangs had it all: a cosmetics empire and a huge fortune, but the financial crisis ruined all that. Now Charles Wang is taking his family on a road trip across America so that he can get his children safely stowed away and start his life anew in China. The Wangs vs. the World is a funny and touching novel about what it means to belong in America." —PopSugar

"Jade Chang's firecracker of a debut knowingly and refreshingly breaks every unwritten rule of the Asian-American family saga, making for a blistering, high-energy read that's worthy of its pre-publication hype."—Newsday

"Meet the Wangs: a wealthy, Chinese-American family who lose everything in the 2008 financial crisis. In Chang's big-hearted, hilarious debut, they leave their foreclosed Bel Air home and head out on a cross-country road trip in a desperate attempt to start over and save face."—PureWow

"A funny and heartwarming debut novel by writer Jade Chang, The Wangs vs. the World tells the story of one immigrant family — the Wangs — who achieved the ultimate American dream, only to have it snatched away from them entirely by the financial crisis. Gone with their dreams is also their family unity, and all Charles Wang—the head of this fractured family — wants to do is return to China and begin anew. But first he must take an epic road trip across the United States, from California to New York, that will force him to not only look at America, but at his American dreams (and family) in a new (and even better) light."—Bustle

"Hilarious."—Bust

"Art, stand-up comedy, beauty, style blogs and financial ruin come together in a road trip from Bel-Air to upstate New York. Running away has never been so entertaining."—Fort Worth Star Telegram

"I love The Wangs vs The World so, so much. If you're looking for something that you won't be able to put down, definitely pick this one up...it might be my favorite debut of the year. It just kind of rings all the bells for me: it's smart, the writing is great, the story is really interesting, the characters are funny, it doesn't take itself too seriously but it's about a serious thing. I just really, really loved it."—Rebecca Schinsky, BookRiot

"A funny, feeling novel about an immigrant family (and its patriarch) who must choose between old and new, a clean slate and solidarity."—Brooklyn Magazine
 
"Funny, brash, honest, full of wit and heart and smarts. This is a novel I wish I could write, have been dying to read, and hope everyone else reads, too."—Charles Yu, author of Sorry Please Thank You and How to Live Safely in a Science Fictional Universe

"Jade Chang's debut novel is a heartbreaking, hilarious, and honest American epic: a road trip that's an ultimate escape from our parents' American dream, toward an unknown destination that's both more vulnerable and more hopeful."—J. Ryan Stradal, author of Kitchens of the Great Midwest

"After losing his mega-fortune earned from a cosmetics empire, Charles Wang uproots his wife and his two California-born-and-raised kids from their Bel Air mansion. The Wangs drive across the country to move in with the oldest daughter of the clan, escaping a bad Manhattan breakup in a remote Catskills house. While the destination is intriguing, it's the road trip antics that will keep you laughing as you ride the rails with this hilarious debut novel."—A.M. New York 

"In just one novel, with the Wangs barreling down I-10 East to wherever life begins again for them, Chang has established a delightful, lasting relationship with readers. Wherever she goes next will be worth following." - Rory Aronsky, BookBrowse.com

"This debut novel is so funny and so wise and so sad about the collapse of the American Dream from the vantage point of a wealthy Chinese-American family, who expected and got everything they wanted -- until they didn't. Plus it's a hell of a road trip novel, as the Wangs, shellshocked by bankruptcy, have to find their way back to some inner understanding of one another. I adored this book and look forward to reading it again and to Chang's next fiction adventures."—Sarah Weinman, TheCrimeLady

"The Wangs vs. the World is one of the most thrilling, skilfully wrought novels I've read in ages....The Wangs were so real to me that I keep expecting them to turn up at my door. I'll be ready with my bags if they do."—Emma Jane Unsworth, author of Animals

"In Chang's sparkling debut novel, a family whose fortune has been lost in the 2008 financial crisis takes a cross-country road trip in an effort to regroup . . . Chang's charming and quirky characters and comic observations make the novel a jaunty joy ride to remember."—STARRED, Publishers Weekly

"A wealthy Chinese immigrant family finds their fortunes dashed and their future in question—with surprisingly hilarious results—in this rollicking debut novel."—BookPage

 "A Chinese-American family tumbles from riches to rags in Chang's jam-packed, high-energy debut . . . Switching among the points of view of all the Wangs and several supporting players, racing back and forth in time and across the country and the world, dropping into Chinese, stuffing in stand-up routines and savvy details on finance, journalism, the beauty industry, and the art world, this debut novelist holds nothing back. Head-spinning fun"—Kirkus Reviews

"Charming . . . Fans of sweeping family sagas will be rewarded."—Library Journal

"readers with a taste for outsize family dysfunction, à la Cynthia D'Aprix Sweeney's The Nest (2016) and Emma Straub's The Vacationers (2014), will whip through this one with smiles on their faces." —Booklist
 
One of Entertainment Weekly's Most Anticipated Titles of 2016
A BuzzFeed Incredible Book for Fall
An Elle.com Must-Read Book for Fall
A Bustle Book for Your Fall TBR list
A Hollywood Reporter Most Buzzed About Book for Fall
A PopSugar Best Book for Fall
A The Millions Most Anticipated Book
A Nylon Amazing Book for Fall
A The Frisky Book to Read for Fall
A Fall 2016 Barnes & Noble Discover Pick
An October Indie Next Pick
A Publishers Lunch Fall 16 Buzz Book
An iBooks Most Anticipated Book for Fall
A BookRiot Book to Read This Fall
One of Library Journal's "Five Big Debuts" for Fall 16
A BookPage "Woman to Watch" for 2016