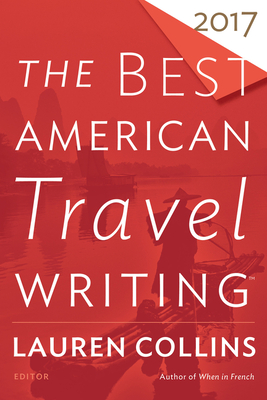 The Best American Travel Writing 2017 (The Best American Series ®) (Paperback)
Mariner Books, 9781328745736, 320pp.
Publication Date: October 3, 2017
Other Editions of This Title:
Paperback (10/5/2010)
Paperback (10/8/2008)
Paperback (10/26/2000)
Paperback (10/8/2013)
Paperback (10/1/2019)
Paperback (10/5/2005)
Paperback (10/10/2007)
Paperback (10/14/2004)
Paperback (10/10/2001)
Paperback (10/11/2006)
Paperback (10/2/2012)
Paperback (10/8/2009)
Paperback (10/7/2014)
Hardcover (10/1/2004)
* Individual store prices may vary.
Description
"The Best American Travel Writing has been the gold standard for short-form travel writing from newspapers, magazines, and the Internet since its inception." —New York Times Book Review
Everyone travels for different reasons, but whatever those reasons are, one thing is certain—they come back with stories. Each year, the best of those stories are collected in
The Best American Travel Writing
, curated by one of the top writers in the field, and each year they "open a window onto the strange, seedy and beautiful world, offering readers glimpses into places that many will never see or experience except through the eyes and words of these writers" (
Kirkus Reviews).
  This far-ranging collection of top notch travel writing is, quite simply, the genre's gold standard. 
About the Author
LAUREN COLLINS is a staff writer at The New Yorker and the author of When in French: Love in a Second Language. She lives in Paris with her husband and daughter.
JASON WILSON is the author of Godforsaken Grapes: A Slightly Tipsy Journey through the World of Strange, Obscure, and Underappreciated Wine and Boozehound: On the Trail of the Rare, the Obscure, and the Overrated in Spirits. He writes regularly for the Washington Post and the New York Times. Wilson has been the series editor of The Best American Travel Writing since its inception in 2000. His work can be found at jasonwilson.com.