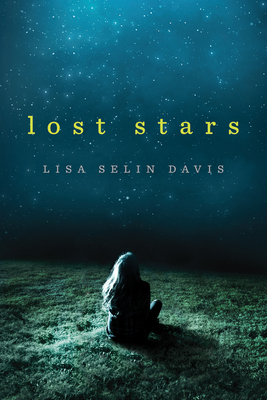 Lost Stars
Paperback

* Individual store prices may vary.
Other Editions of This Title:
Hardcover (10/4/2016)
Description
Eleanor & Park meets Perks of Being a Wallflower in this bittersweet 1980's story about love, loss, and a comet that only comes around every ninety-seven years.
 
When Carrie looks through her telescope, the world makes sense. It's life here on Earth that's hard to decipher. Since her older sister, Ginny, died, Carrie has been floating in the orbit of Ginny's friends, the cool kids, who are far more interested in bands and partying than science.
 
Carrie's reckless behavior crosses a line, and her father enrolls her in a summer work camp at a local state park. There, Carrie pulls weeds and endures pep talks about the power of hard work. Despite her best efforts to hate the job, Carrie actually feels happy out in nature. And when she meets Dean—warm, thoughtful, and perceptive—she starts to discover that her life can be like her beloved night sky, with black holes of grief for Ginny and dazzling meteors of joy from first love. 
Praise For Lost Stars…
"Like the slow rising of the sun after a long, stormy night, Carrie comes out of the darkness and embraces life in this moving real-life problem novel. . . . Fans of Rainbow Rowell's Eleanor & Park and Stephen Chbosky's The Perks of Being a Wallflower will dig this book." —School Library Journal "Lost Stars is a novel for anyone who's ever grappled with their own place in the universe ." —PopSugar.com   "Davis makes the 1980s shine..." —Kirkus "Carrie may indeed be "lost," but every reader will find themselves in her as she stumbles through this sharp, aching, and finely-observed coming of age story. Just like a real star, this book is a luminous creation held together by its own gravity." —Una LaMarche, author of Unabrow: Misadventures of a Late Bloomer   "The story of Caraway, a lost girl, unforgettable and unapologetic, who grapples with grief and guilt and anger to find love—and herself. Set to the wistful backdrop of the stars and the blasting beat of the '80s, this novel is a triumph." –Kate Hattemer, author of The Vigilante Poets of Selwyn Academy   "Lost Stars the rare novel that successfully captures the complexities of family, friendship, and love in equal measure. Davis's novel is a beautifully written reminder that what has the power to wound us terribly can also heal us." —Cristina Moracho, author of Althea & Oliver —
Clarion Books, 9781328787316, 288pp.
Publication Date: November 14, 2017
About the Author
Lisa Selin Davis is the author of the novel Belly. She has written articles for The New York Times, The Wall Street Journal, Time magazine, and many other publications. Originally from Saratoga Springs, New York, she lives in Brooklyn with her husband and two kids. Learn more at www.lisaselindavis.com and follow Lisa on Twitter @LisaSelinDavis.