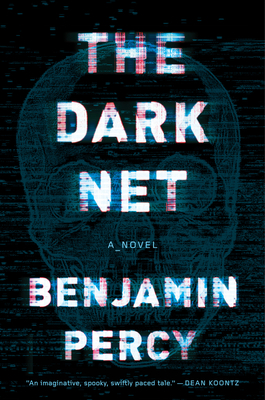 The Dark Net
Paperback

* Individual store prices may vary.
Other Editions of This Title:
Digital Audiobook (7/31/2017)
August 2017 Indie Next List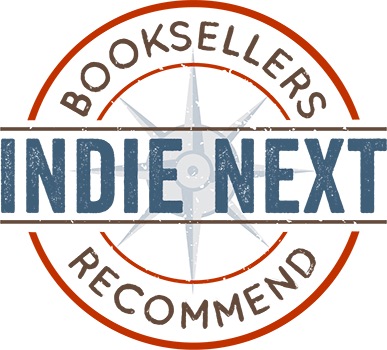 "In The Dark Net, Benjamin Percy's best work yet, the author takes the poorly understood underbelly of the Internet and brings it to terrifying life in Portland, Oregon, in a tale complete with hipsters and homeless people, supernatural beings, hardcore geeks, a journalist, and a blind 12-year-old girl. As a former resident of Portland and a technologist, I was particularly impressed with Percy's nuanced portrayal of downtown Portland and its landmarks, including Powell's Books. Percy does a masterful job of making the Internet scary in a thriller that feels like a combination of American Gods and the Stephen King books I tore through as a teenager. Highly recommended."
— Nathan White, Content Bookstore, Northfield, MN
View the List
Winter 2018 Reading Group Indie Next List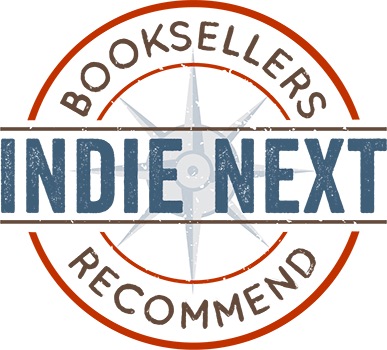 "This riveting supernatural tale is set in Portland, Oregon, and in the hellish world of the virtual dark places of the Internet. Percy makes Portland a truly creepy place and I will never again feel comfortable in Powell's after closing. Plus, the book's intrepid band of demon fighters includes a heroic German shepherd named Hemingway. Irresistible!"
— Kathi Kirby, Powell's Books, Portland, OR
View the List
Description
"Thrilling . . . one of the best Stephen King novels not written by the master himself. . . . The setup promises furious action, and Percy delivers, like [Richard] Matheson, like King. . . An awfully impressive literary performance."—New York Times Book Review

"Masterful crafting . . . a horror story for our times."—Minneapolis Star Tribune
 
The Dark Net is real. An anonymous and often criminal arena that exists in the secret far reaches of the Web, some use it to manage Bitcoins, pirate movies and music, or traffic in drugs and stolen goods. And now, an ancient darkness is gathering there as well. This force is threatening to spread virally into the real world unless it can be stopped by members of a ragtag crew, including a twelve-year-old who has been fitted with a high-tech visual prosthetic to combat her blindness; a technophobic journalist; a one-time child evangelist with an arsenal in his basement; and a hacker who believes himself a soldier of the Internet.
            Set in present-day Portland, The Dark Net is a cracked-mirror version of the digital nightmare we already live in, a timely and wildly imaginative techno-thriller about the evil that lurks in real and virtual spaces, and the power of a united few to fight back.
 
"This is horror literature's bebop, bold, smart, confident in its capacity to redefine its genre from the ground up. Read this book, but take a firm grip on your hat before you start."—Peter Straub
Praise For The Dark Net…
A New York Times Book Review Editors' Choice Minnesota Book Award finalist An Indie Next Pick An iBooks Most Anticipated Mystery & Thriller Selection A Powell's Books Staff Pick An Amazon Best Book of the Month, Mysteries and Thrillers "A rare cyber thriller that will keep your eyes focused as you turn pages breathlessly." — The Washington Book Review "Percy's greatest strength- and he has many- has always been his world building…those who only know of Percy's work through his meteoric success in comic books will find THE DARK NET to be the perfect crossover work to his novels. Action packed, fast-paced, and incredibly imaginative, THE DARK NET is yet another feather in Benjamin Percy's cap." — Crimespree Magazine "Of all the things that The Dark Net is, the greatest is that it's a Blob-swallowing thing...if you're into Benjamin Percy's work, you'll love this, and if you don't even know who Benjamin Percy is, this book will make you want to devour his other books." —PANK Magazine "Maybe you've read it before. But you haven't read it like Percy can write it."—The Lewiston Tribune "Fast-paced demonic cyber-thriller...Percy keeps it suspenseful and compelling from the first page. The authentic Portland, Oregon, setting with a pivotal scene in Powell's Bookstore is also a draw. Think twice before accessing this on an e-reader, unless you think can handle the extra layer of terror." —Booklist "Percy (The Dead Lands­) turns in a fast-paced thriller with crisp, honest dialogue and well-imagined characters. His premise is fanciful yet anchored in believability." — Library Journal "Percy takes the darkest conspiracy theories you can imagine and makes them the stuff of nightmares....humankind is held responsible for its irresponsibility, paying the price for all the convenience we take for granted, for our obsession with the digital world...the message is effective and scary...there's something undeniably creepy about the thought that your smartphone can possess you. A gory cautionary tale." — Kirkus "Percy's blend of cyberpunk-style sf and occult horror is a perfect combo for summer chills." — Library Journal "Benjamin Percy's distinctive brand of horror fiction...is on full display in The Dark Net. The novel blends aspects of techno-thrillers with supernatural horror for page-turning results. Percy is no stranger to unlikely genre fusions, but The Dark Net's idiosyncratic brew is particularly enticing."—Shelf Awareness "Written in vivid, often lyrical prose, but with exhilarating comic-book energy, THE DARK NET is a megawatt defibrillator to the reader's heart. Quirky but very human characters confront an explosive emergence of the supernatural into our world, in this imaginative, spooky, swiftly paced tale threaded through with dark humor." — Dean Koontz "THE DARK NET kicked my ass with its deft mash-up of both blackhat hacker culture and black magic. Percy reveals an upgraded, rebooted battle between good versus evil — a fast, fantastic, throat-punch of a read." — Chuck Wendig, NYT bestselling author of Blackbirds and Zer0es "Benjamin Percy's THE DARK NET channels the spirit of your favorite sprawling and epic, 1980's horror/thriller novels into a tightly paced, nasty, unrelenting 21st century nightmare. An addictive and frightening read." — Paul —
William Morrow Paperbacks, 9781328915375, 272pp.
Publication Date: June 12, 2018
About the Author
BENJAMIN PERCY has won a Whiting Award, a Plimpton Prize, two Pushcart Prizes, an NEA fellowship, and the iHeartRadio Award for Best Scripted Podcast. He is the author of the novels The Ninth Metal, The Unfamiliar Garden, The Dark Net, The Dead Lands, Red Moon, and The Wilding; three story collections; and an essay collection, Thrill Me. He also writes Wolverine and X-Force for Marvel Comics. He lives in Minnesota with his family.