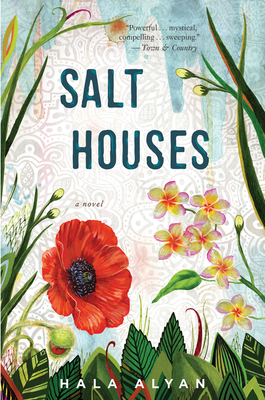 Salt Houses (Paperback)
Mariner Books, 9781328915856, 336pp.
Publication Date: June 5, 2018
* Individual store prices may vary.
May 2017 Indie Next List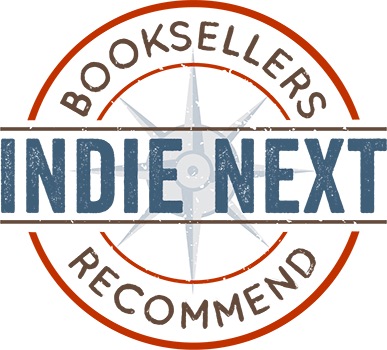 "Accomplished poet Hala Alyan exceeds the brilliance of her excellent collections of poems in her moving, deeply felt, powerfully realized first novel, Salt Houses. I can't think of many writers who have so adeptly written of family relationships -here, spanning five generations, all against a vividly rendered backdrop of exile and migration. From Palestine to Jordan, Lebanon to Kuwait, Boston to New York, this is a story of people losing, finding, and making their way. Salt Houses gives voice, body, and love to people whose lives in this country tend, at most, to be featured anonymously in news accounts - and at that, in the negative. This is real life, beautifully written and graciously enlarging the sense of who we are."
— Rick Simonson, The Elliott Bay Book Company, Seattle, WA
View the List
Summer 2018 Reading Group Indie Next List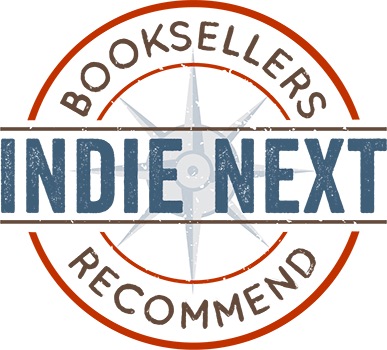 "
Salt Houses
pulls you into the fabric of the life of this Palestinian family and takes you through one tumultuous decade after another. I can rave about how important this book is for humanizing Muslims in a time of radical stereotyping, but it's also just a damn good read. The draw of these people is irresistible! Every character is flawed, everyone is beautiful, each struggles with issues that are at times like those of any family, and at times unique to the social and cultural struggles of war-torn communities. Hala Alyan's writing is infused with color and grace—a phenomenal fiction debut!"
— Katie Plumb, Country Bookshelf, Bozeman, MT
View the List
Description
Named a Best Book of the Year by NPR * Nylon * Kirkus Reviews * Bustle * BookPage
 
"Moving and beautifully written." — Entertainment Weekly

"[Alyan is] a master." — Los Angeles Review of Books

On the eve of her daughter Alia's wedding, Salma reads the girl's future in a cup of coffee dregs. She sees an unsettled life for Alia and her children; she also sees travel and luck. While she chooses to keep her predictions to herself that day, they will all soon come to pass when the family is uprooted in the wake of the Six-Day War of 1967. 
            Lyrical and heartbreaking, Salt Houses follows three generations of a Palestinian family and asks us to confront that most devastating of all truths: you can't go home again.
 
"Beautiful . . . An example of how fiction is often the best filter for the real world around us." — NPR
 
"Gorgeous and sprawling . . . Heart-wrenching, lyrical and timely." — Dallas Morning News
 
"[Salt Houses] illustrate[s] the inherited longing and sense of dislocation passed like a baton from mother to daughter." — New York Times Book Review
About the Author
HALA ALYAN is an award-winning Palestinian American poet and clinical psychologist whose work has appeared in numerous journals including the Missouri Review, Prairie Schooner, and Colorado Review. She lives in New York.
Praise For Salt Houses…
Winner of the Arab American Book Award, Fiction
A Finalist for the Dayton Literary Peace Prize
A Finalist for the Chautauqua Prize
Longlisted for the Aspen Words Literary Prize
An NPR Best Book of 2017
One of NYLON's Best Fiction Books of 2017
One of Kirkus Reviews' Best Books of 2017
One of Bustle's 17 Best Fiction Books of 2017
One of BookPage's Best Books of 2017
An Indie Next Pick
"Moving and beautifully written, Alyan's debut chronicles three generations of a Palestinian family as they face two life-altering displacements – the first after 1967's Six-Day War, and the second following Saddam Hussein's 1990 invasion of Kuwait."
—Entertainment Weekly

"Spring's most powerful novel...mystical, compelling...sweeping."
—Town & Country

"[Salt Houses] illustrate[s] the inherited longing and sense of dislocation passed like a baton from mother to daughter."
—New York Times Book Review

"Some family stories we pass on, adding chapters like rooms to a house; others are burned into our subconscious. Poet Hala Alyan's ambitious debut novel, Salt Houses follows the scattered generations of one Palestinian family for whom 'nostalgia is an affliction,' moving from the Six-Day War and a future glimpsed in a daughter's lipsticked coffee cup, to 9/11 and its aftermath."
—Vogue

"Alyan is doing important work through this novel...Salt Houses can be read very simply as a family drama, proving Alyan's talent as a master of both the family drama genre as well as the depths and complexities of the Palestinian displacement."
—Los Angeles Review of Books

"What does home mean when you no longer have a house – or a homeland? This beautiful novel traces one Palestinian family's struggle with that question and how it can haunt generations. Hala Alyan's own family history – for years, she felt as if she belonged nowhere – clearly informed her book, but her professional life as a clinical psychologist who has worked with refugee clients plays a part too. Along with another favorite from this year – Mohsin Hamid's Exit West – this is an example of how fiction is often the best filter for the real world around us."
—NPR

"Read Salt Houses...In Hala Alyan's novel about a Palestinian family in the aftermath of the Six-Day War, children rebel and return and the matriarch's memories fade with age, fraying the brood's ties to their homeland. In the process, the book reveals the inner lives of people too often lumped together in the service of politics."
—New York

"Alyan explores the human agency in the face of the harshest realities without compromising the complex nature of the Palestinian diaspora. This is a heart-wrenching, intimate look at the intergenerational impact of losing a homeland."
—Ms. Magazine

"Gorgeous and sprawling...In many ways, Salt Houses is about the displacement of millions in war-ravaged lands. But more precisely, it's about the significance of 'home'— what it means to make a home, to lose it, and to go home again when nothing looks or feels the same...Heart-wrenching, lyrical and timely, Salt Houses is a humanizing examination of a family torn apart and remade by conflicts both too complex to grasp fully and too personal to not recognize in ourselves, wherever we might call home."
—Dallas Morning News  

"What happens when displacement enters your DNA? This is the questions that Alyan's brilliant debut novel both poses and answers, and—to borrow a heavily used phrase—it feels like one we particularly need to be asking ourselves right now...[Alyan is] an extraordinarily gifted novelist...[Salt Houses is] an epic in every sense of the word...[It] shines in its intimate details; notably, in the ways in which no character is allowed to be a stereotype, and in the way it grapples with those all too human-scaled experiences of alienation and belonging, displacement and rebuilding. Alyan might be grappling with universal problems like war and brutality, but since she renders them through the perspective of one family, through their personal triumphs and struggles, she keeps these issues on a recognizable scale."
—NYLON, Best Fiction Books of 2017

"Each new chapter of Salt Houses shifts perspective and jumps in time...These perspectives touch back on each other through small details, fashioning a collective, familial history. One character's revelations illuminate the life of another...Alyan's talent is immediately apparent in her exquisitely detailed scenes and the complex ways her characters relate to one another...Alyan is also a poet, and the last pages of Salt Houses drop like the end of a poem—they crush the reader while also lifting her up...Narratives like this one complicate and humanize America's simplistic view of Arab cultures, toppling the flimsy idea that Arab people are intractably Other."
—The Rumpus

"In her debut novel, Alyan tells the story of a Palestinian family that is uprooted by the Six-Day War of 1967 and Saddam Hussein's invasion of Kuwait in 1990. This heartbreaking and important story examines displacement, belonging, and family in a lyrical style." 
—The Millions, "Most Anticipated: The Great 2017 Book Preview"

"At the very start of Hala Alyan's novel Salt Houses, a woman buys a coffee set — a dozen cups, a coffee pot, a tray. It's a simple act that unexpectedly becomes painful . . . Alyan builds her story on little moments like that — a peek into the lives of several generations, forced to relocate and resettle. Her characters are lost and looking for a home."
—NPR, "Morning Edition"

"This sweeping family drama brings history to life by imagining events that befall a Palestinian family from 1963 to 2014. Buffeted by war and political turmoil — the Six-Day War in 1967, the invasion of Kuwait in 1990 — the family is constantly uprooted, forcing its members to adopt new cultures in Paris, Beirut and Boston. It's a lyrical exploration of identity."
—AARP 

"Stunning...[Salt Houses] offers such a piercing examination of displacement, identity, faith, and what one character refers to as a lifetime of 'emotional code-switching.'"
—Brooklyn Magazine

"Joyful...full of lovely details about tradition, history, and those quotidian acts between husband and wife, parents and children, grandchildren and children that comprise a life...The opening paragraph of Salt Houses [...] is one of those wonders in which the reader is pulled in by lovely writing that is also serving as the piece of string that, if the reader picks up and begins to tug, will pull them into a story they may not want to emerge from for hours."
—Signature

"Salt Houses illuminates the heartache and permanent unsettledness experienced by refugees all over the world, reminding readers of the burdens and the blessings of home."
—Bustle, "15 New Authors You're Going To Be Obsessed With This Year"

"[Salt Houses is] for those who understand the importance of family and culture, and how easily both can be riven." 
—Shelf Awareness

"A dazzling debut...Salt Houses speaks to the specificity of the Palestinian diaspora, but it also mirrors the experiences of immigrants and exiles all over the world, making it very much a book for every reader." 
—BookPage

"Stunning."
—Tablet Magazine

"There's a subtle, unassuming power that accumulates in Hala Alyan's debut novel Salt Houses...This is a heartfelt book but also an unobtrusively skillful one...Impressive." 
—Open Letters Monthly

"Hala Alyan's debut novel Salt Houses spans four generations in the life of a family on the West Bank, following their journey from the early 60s to the present day. Through all of the challenges the family endures—wars, invasions, love affairs, and displacement—they are held together by the luminous Alia...Alyan's background as a clinical psychologist is evident throughout the novel, as characters big and small thrum with an emotional complexity that stays with the reader long after she's finished the book." 
—Public Libraries Online 

"This timely historical does for the Palestinians what Khaled Hosseini did for the people of Afghanistan. By placing readers inside the hearts and minds of one Arab family scattered from Paris to Boston to Lebanon, she beautifully illustrates the resilience of the human spirit." 
—Library Journal
"Alyan's impressive first novel tracks the dispersal of four generations of a Palestinian family...The Yacoubs' distinctly personal experiences will mirror the experiences of immigrants and refugees around the world and the Palestinians' dislocation in particular.... Unexpected, deeply moving...this journey is well worth taking." 
—STARRED Kirkus

"Alyan blends joy with pain, frustration with elation, longing with boredom inthis beautiful debut novel filled with the panoply of life. These lives full of promise and loss will feel familiar to any reader; Alyan's excellent storytelling and deft handling of the complex relationships ensures that readers will not soon forget the Yacoub family." 
—STARRED, Publishers Weekly

"The war may have only lasted six days, but its impact echoes through generations of a Palestinian family in this ambitious debut novel...This is a moving story about a family's battle to salvage what remains when their home is taken away." 
—Booklist
"Reading Salt Houses is like having your coffee grounds read: cosmic, foreboding and titillating all at once. In this magnificent debut, Alyan's powerful and poetic voice guides us into the dark recesses of history and leads us right up to the present tensions between East & West, the modern & ancestral, the hopeless and the hopeful." 
—Aline Ohanesian, author of Orhan's Inheritance

"Hala Alyan's Salt Houses flies like a searchlight between history and fiction, unearthing the life of a single displaced Palestinian family among the rubble and illuminating it so deeply, so brilliantly,we cannot help but connect the story's richly imagined past to our very real present."
—Mira Jacob, author of The Sleepwalkers' Guide to Dancing

"A striking debut of the disruptions and dispersals of exile, Salt Houses is a heartfelt portrait of the Palestinian diaspora. Powerful, lyrical, and deftly layered with multiple voices, Hala Alyan has done the near impossible: illuminated a half-century of wrenching history with great intimacy." 
—Cristina García, author of King of Cuba and others

"Salt Houses is a piercingly elegant novel that registers Palestine with deep resonance for what it is: a once beloved home, known, lost, and re-imagined into life. A place where families decide between security and happiness, religion and heritage, where war is constant, yet peace is found. In the exquisite prose of a poet, Hala Alyan shows how we carry our origins in our hearts wherever we may roam, and how that history is calibrated by the places we choose to put down roots. This is a book with the power to both break and mend your heart."
—Ru Freeman, author of On Sal Mal Lane

"As accomplished a poet as she is in her excellent collections of poems, Hala Alyan exceeds those measures of brilliance in her moving, deeply felt, powerfully realized first novel, Salt Houses. I can't think of many writers, older or younger, who have so adeptly written of family relationships—spanning five generations here, between all manner of older and younger, between siblings, cousins—all, at different ages and stages of life, and all against a vividly rendered backdrop of exile and migration. From Palestine to Jordan, Lebanon to Kuwait, Boston to New York, and back to Palestine again, this is a story of people losing, finding, and making their way. Salt Houses gives voice, body, and love to people whose lives in this country tend, at most, to be featured anonymously in news accounts—and at that, in the negative. This is real life, beautifully written, graciously enlarging the sense of who we are."
—Rick Simonson, Elliott Bay Book Company

"A gorgeous archeological dig of a novel. In Salt Houses, Hala Alyan delicately uncovers layers of Palestinian history, giving successive generations of a family voices that tell of survival through the loss of treasured homes, beloved family members, and ideas of self, through war and displacement. A much needed story of the endurance of a people, a family, and the joy that glistens everyday moments, even in the shadow of war."
—Chrysler Szarlan, Odyssey Bookshop

"As the Yacoub family is uprooted and separated time and time again, it becomes clear that this book's ultimate and bittersweet beauty lies not solely in its depiction of the many places it touches, but in its depiction of the uniquely painful experience of the displaced, to carry and salvage fragments of identity across generations and borders. A book that transports in so many different ways is too vital to be missed."
—Margaret Sweeney, Odyssey Bookshop

"Hala Aylan first novel takes us through the history of a Palestinian family and their search for 'home'.  Having to leave their natural born city they move through out the world trying to find that peace that only a true home can bring.  Her character development teaches us what it means to grow up searching for that home.  It's a timely book about being displaced and how a family deals with it and war everywhere they go."
—Anna Flynn, Watermark Books & Café

"A powerful and moving novel about several generations of a Palestinian family whose lives are repeatedly uprooted and disrupted by war. All the while they confront the common problems and rites of passage for families in any culture--conflict between parents and teenagers, the discovery or rejection of religion, caring for aging parents. A masterful debut from a major talent."
—Stan Hynds, Northshire Bookstore

"I thoroughly enjoyed this multi-generational tale of a Palestinian family who found themselves fleeing different homes due to war. The roots of family, of place, and of religion are explored through intimate views into love, parenthood, sibling rivalry and loyalty. Told from alternating perspectives of different members of the family, spanning from 1963-2014, the reader gets a window into how larger conflict can affect personal and familial identity."
—Jessica Fowle, Bookbug

"Salt Houses just pulls you into the fabric of the life of this Palestinian family through one tumultuous decade after another. I could rave about how important this book is for humanizing a Muslim family in a time of radical stereotyping, but it's also just a damn good read. The draw of these people is irresistible! Every character is flawed, everyone is beautiful, each struggle with issues that are at times like those of any family, and at times unique to the social and cultural struggles of war-torn communities. Plus, Hala Alyan's writing is infused with color and grace - a phenomenal fiction debut!"
—Katie Plumb, The Country Bookshelf

"In her moving debut, Hala Alyan, traces the story of four generations of the Yacoub family, Palestinians displaced by the Six Days War and then again by Sadam Hussein's invasion of Kuwait. It seems that as long as there are borders there will be refugees and in telling this particular story Alyan beautifully illuminates the trials of all displaced people."
—Sarah Baline, East City Bookshop

"Hala Alyan's debut novel is a portrayal of war and displacement on the individual, the family, and the generations that follow. Salt Houses follows a Palestinian family as they are uprooted and exiled over a span of fifty years. Told through the perspective of different characters, Salt Houses allows the reader to understand the conflicts that mold who they are as individuals, and how it affects them as family. At times heartrending, this is a beautiful, powerful, and timely novel."
—Susan Schlesinger, Books on the Square