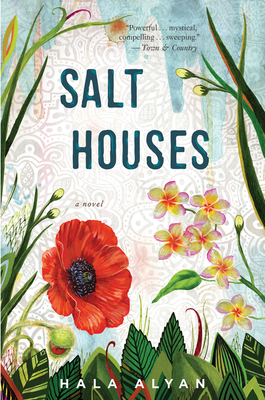 Salt Houses
Paperback

* Individual store prices may vary.
Other Editions of This Title:
Digital Audiobook (5/1/2017)
Hardcover (5/2/2017)
Hardcover, Large Print (10/18/2017)
Summer 2018 Reading Group Indie Next List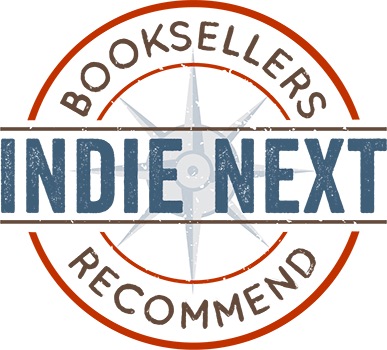 "
Salt Houses
pulls you into the fabric of the life of this Palestinian family and takes you through one tumultuous decade after another. I can rave about how important this book is for humanizing Muslims in a time of radical stereotyping, but it's also just a damn good read. The draw of these people is irresistible! Every character is flawed, everyone is beautiful, each struggles with issues that are at times like those of any family, and at times unique to the social and cultural struggles of war-torn communities. Hala Alyan's writing is infused with color and grace—a phenomenal fiction debut!"
— Katie Plumb, Country Bookshelf, Bozeman, MT
View the List
Description
Winner of the Dayton Literary Peace Prize and the Arab American Book Award
 
Named a Best Book of the Year by NPR * Nylon * Kirkus Reviews * Bustle * BookPage
 
"Moving and beautifully written." — Entertainment Weekly

On the eve of her daughter Alia's wedding, Salma reads the girl's future in a cup of coffee dregs. She sees an unsettled life for Alia and her children; she also sees travel and luck. While she chooses to keep her predictions to herself that day, they will all soon come to pass when the family is uprooted in the wake of the Six-Day War of 1967. 
            Lyrical and heartbreaking, Salt Houses follows three generations of a Palestinian family and asks us to confront that most devastating of all truths: you can't go home again.

"[Alyan is] a master." — Los Angeles Review of Books
 
"Beautiful . . . An example of how fiction is often the best filter for the real world around us." — NPR
 
"Gorgeous and sprawling . . . Heart-wrenching, lyrical and timely." — Dallas Morning News
 
"[Salt Houses] illustrate[s] the inherited longing and sense of dislocation passed like a baton from mother to daughter." — New York Times Book Review
Praise For Salt Houses…
Winner of the Dayton Literary Peace Prize, Fiction Winner of the Arab American Book Award, Fiction A Finalist for the Chautauqua Prize Longlisted for the Aspen Words Literary Prize An NPR Best Book of 2017 One of NYLON's Best Fiction Books of 2017 One of Kirkus Reviews' Best Books of 2017 One of Bustle's 17 Best Fiction Books of 2017 One of BookPage's Best Books of 2017 An Indie Next Pick "Moving and beautifully written, Alyan's debut chronicles three generations of a Palestinian family as they face two life-altering displacements – the first after 1967's Six-Day War, and the second following Saddam Hussein's 1990 invasion of Kuwait." —Entertainment Weekly "Spring's most powerful novel...mystical, compelling...sweeping." —Town & Country "[Salt Houses] illustrate[s] the inherited longing and sense of dislocation passed like a baton from mother to daughter." —New York Times Book Review "Some family stories we pass on, adding chapters like rooms to a house; others are burned into our subconscious. Poet Hala Alyan's ambitious debut novel, Salt Houses follows the scattered generations of one Palestinian family for whom 'nostalgia is an affliction,' moving from the Six-Day War and a future glimpsed in a daughter's lipsticked coffee cup, to 9/11 and its aftermath." —Vogue "Alyan is doing important work through this novel...Salt Houses can be read very simply as a family drama, proving Alyan's talent as a master of both the family drama genre as well as the depths and complexities of the Palestinian displacement." —Los Angeles Review of Books "What does home mean when you no longer have a house – or a homeland? This beautiful novel traces one Palestinian family's struggle with that question and how it can haunt generations. Hala Alyan's own family history – for years, she felt as if she belonged nowhere – clearly informed her book, but her professional life as a clinical psychologist who has worked with refugee clients plays a part too. Along with another favorite from this year – Mohsin Hamid's Exit West – this is an example of how fiction is often the best filter for the real world around us." —NPR "Read Salt Houses...In Hala Alyan's novel about a Palestinian family in the aftermath of the Six-Day War, children rebel and return and the matriarch's memories fade with age, fraying the brood's ties to their homeland. In the process, the book reveals the inner lives of people too often lumped together in the service of politics." —New York "Alyan explores the human agency in the face of the harshest realities without compromising the complex nature of the Palestinian diaspora. This is a heart-wrenching, intimate look at the intergenerational impact of losing a homeland." —Ms. Magazine "Gorgeous and sprawling...In many ways, Salt Houses is about the displacement of millions in war-ravaged lands. But more precisely, it's about the significance of 'home'— what it means to make a home, to lose it, and to go home again when nothing looks or feels the same...Heart-wrenching, lyrical and timely, < —
Harper Perennial, 9781328915856, 336pp.
Publication Date: June 5, 2018
About the Author
HALA ALYAN is the author of the novel Salt Houses, winner of the Dayton Literary Peace Prize and the Arab American Book Award and a finalist for the Chautauqua Prize, as well as the novel The Arsonists' City and four award-winning collections of poetry, most recently The Twenty-Ninth Year. Her work has been published by TheNew Yorker, the Academy of American Poets, Literary Hub, the New York Times Book Review, and Guernica. She lives in Brooklyn with her husband, where she works as a clinical psychologist.
 
1. The novel begins with a cup reading—and a lie by omission. Salma sees dark omens in her daughter's coffee cup on Alia's wedding day, but chooses not to reveal them. She sees crossed knives, crumbling houses, and the image of a zebra: "A zebra is an exterior life, an unsettled life" (page 9). But Salma later questions what she saw in the cup: "Not a zebra, but a horse with smudges, a speckled horse. It means travel, perhaps, even a difficult first pregnancy, but luck; it also means luck" (page 23). In what ways does Alia's life—including her emotional life and relationships—fulfill these two interpretations of her mother's vision?
2. As readers, we follow this family through several major real-world events: the Six-Day War, Saddam Hussein's invasion of Kuwait, the 9/11 attacks. How does viewing history through the prism of these individual lives change the way you think of those historical events?
3. In the one chapter narrated from Mustafa's perspective, we see him gradually become inspired (or radicalized) by Imam Bakri. But he also acknowledges that his belief in Allah is "flighty" and that "if there is ever a sweeping of believers into one room and the rest into the other, he doesn't want to be on the wrong side of the door" (page 31). What do you think influences this character to become involved in increasingly violent politics?
4. At the end of the novel, on page 270, we learn that in fact it was the mild-mannered scholar Atef who pushed Mustafa—the handsome orator—to stay in the Six-Day War. Were you surprised by that revelation? How did it change your understanding of those two characters?
5. Atef's letters to Mustafa help him cope with the trauma of being a prisoner of war, and on page 103, he thinks, "He will write to Mustafa about this moment . . . He will tell him about the ways the world has changed. He can see the blank paper in front of him, his fingers curving instinctively. I'm addicted to this, he wrote a while ago. My confessional." Do you think Atef prefers to be an observer of life rather than a participant? How does his approach to life differ from that of his wife?
6. Salma's garden in Nablus (i.e., Palestine) is described throughout the novel as various characters enjoy, remember, or mourn for it. Does the garden function as a symbol of something larger in this book? What does it represent to you?
7. On page 132, Alia overhears her husband Atef say, of Alia and her daughter Souad, "I've never seen two people more alike." In what ways are Alia and Souad alike? Did you find their relationship to be believable, as a mother and daughter?
8. Souad's life, as well as her temperament, echoes that of her mother. Both women find themselves away from home during a military invasion, for instance. What similarities or differences did you notice in how these two women handled similar circumstances?
9. Other parallels can be found between Salma, Widad, Riham, and Manar. All four women are described as heavyset, quiet, bookish, and devout. How do they differ, in your opinion — and how are those differences reflected in the way other characters react to each of them?
10. The multigenerational scope of this novel gives readers a chance to watch characters grow from children to parents themselves. Do you think Souad's parenting style reflects any particular aspects of how she was raised by Alia and Atef?
11. Alia and Atef each secretly have a "favorite" child, though they would never admit it — just as Salma has a soft spot for her youngest, Alia. Did you find this to be a realistic portrayal of how parents feel about their children — and do you understand why each of these parents favored the particular child they did?
12. What was your impression of Abdullah, Riham's stepson? Were you anticipating a different trajectory for his character?
13. What parallels do you see between Mustafa, the middle child between a quiet older sister and a spirited younger one, and Karam, who occupies a similar place in his family?
14. The book's title, Salt Houses, is explained by Atef on page 273. But just before that passage, on page 270, he muses that Alia "would have smashed the windows and salted the earth" before leaving her mother's house in an invasion. What do these two very different uses of the word salt evoke for you, as a reader?
15. Of the main characters—Alia, Atef, Souad, Riham, Manar, and Linah—which do you think shows the most interesting development throughout the novel?