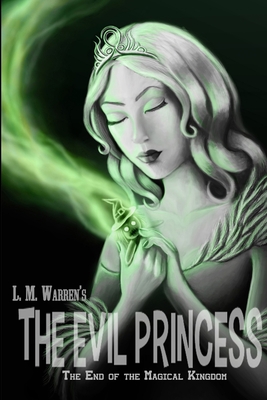 The End of the Magical Kingdom
The Evil Princess
Paperback

* Individual store prices may vary.
Description
The rules of being a fairy tale princess are simple: 1. Always overdress. 2. Always play to win. 3. Share with those less fortunate. 4. Stay true to yourself. 5. And for heaven's sake NEVER fall in love with a WITCH. Princess Mary Melancholy has no idea how to be happy. Self conscious and socially awkward, all she really wants is to believe in something the way everyone else does. Her royal troubles abound since she's engaged to be married as part of a peace treaty between two warring kings and has a weird habit of singing out in public. Mary meets a witch named Salem who is cantankerous, bawdy and banned from the land because of her Evil intentions. But when Salem accidentally kisses the princess and they both feel a spark of attraction, a forbidden romance begins that threatens the future of two kingdoms. The choice is Mary's. Will she believe in love and scandalize the family as The Evil Princess or accept responsibility and protect her people?
Lulu.com, 9781329558113, 344pp.
Publication Date: September 23, 2015