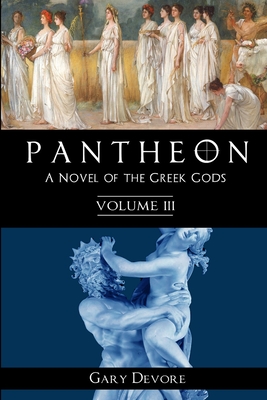 Pantheon - Volume III (Paperback)
Lulu.com, 9781329749597, 120pp.
Publication Date: December 9, 2015
* Individual store prices may vary.
Description
Pantheon- a novel of the ancient Greek gods. The gods came to earth when humans stopped believing in them as divine. Powerless but immortal, they have lived among us, witnessing and shaping history. Now the god that supplanted them has found a way they can reclaim their status and worship. He asks only one thing in return for this knowledge: They must destroy every religion in the world. Pantheon is available as six compact volumes, or one omnibus edition. Volume III contains three ominous stories about three elder gods. Nature goddess Demeter is unable to adjust to an endless existence until she develops a shocking new pastime. The god of death, Hades, struggles to understand what he cannot do: die. And Poseidon, the great god of the sea, has to unmask a nefarious human bent on his destruction.