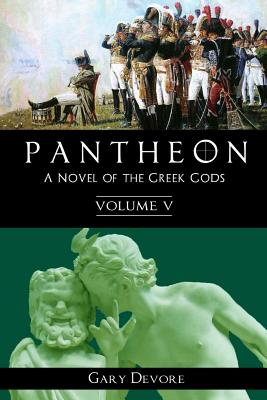 Pantheon - Volume V (Paperback)
Lulu.com, 9781329851580, 162pp.
Publication Date: January 23, 2016
* Individual store prices may vary.
Description
Pantheon- a novel of the ancient Greek gods. The gods came to earth when humans stopped believing in them as divine. Powerless but immortal, they have lived among us, witnessing and shaping history. Now the god that supplanted them has found a way they can reclaim their status and worship. He asks only one thing in return for this knowledge: They must destroy every religion in the world. Pantheon is available as six compact volumes, or one omnibus edition. In Volume V, Ares, the god of war, sits down one night and tells stories of the many human wars and violent conflicts he has experienced since coming to earth. None unnerved him as much as the time he argued with a pacifist. Also, the trickster god Hermes drags a hapless human across North Africa on a swashbuckling, grand adventure to find a hidden treasure before the authorities can catch up.