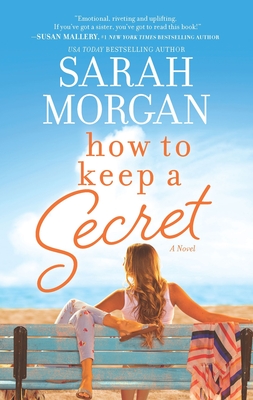 How to Keep a Secret (Mass Market Paperbound)
Hqn, 9781335041074, 464pp.
Publication Date: January 29, 2019
* Individual store prices may vary.
Description
Three generations of Stewart women with secrets to keep. One unforgettable summer that will change their lives forever. Lauren has the perfect life...if she ignores the fact that it's a fragile house of cards, and that her daughter, Mack, has just had a teenage personality transplant.Jenna is desperate to start a family with her husband, but it's just. Not. Happening. Her heart is breaking, but she's determined to keep her trademark smile on her face so no one ever knows.Nancy knows she hasn't been the best mother, but how can she ever tell Lauren and Jenna the devastating reason why? She'll do anything to protect her daughters...even keep them at arm's length.Then life changes in an instant, and Lauren, Mack, Jenna and Nancy are thrown together for a summer at Martha's Vineyard. Somehow, these very different women must relearn how to be a family. And while unraveling their secrets might be their biggest challenge, the rewards could be infinite...