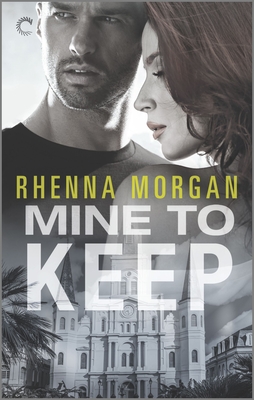 Mine to Keep
A Steamy Protective Hero Romance
Mass Market Paperbound

* Individual store prices may vary.
Description
She's in way over her head.
Bonnie Drummond is from the wrong side of the tracks, raised in a family of liars and criminals. No matter how hard she tries to stay on the straight and narrow, she always finds herself sucked back into the family drama, forced to sacrifice everything she's earned to protect her family. But this time they've gone too far--crossed the wrong people--and to save them she'll have to put her life on the line. Roman Kozlov, enforcer for a New Orleans
mafiya
family, is the poster child for the life Bonnie is struggling to escape. But he's also as alluring as he is dangerous, and it doesn't take long for their lives to begin to mesh. With Roman, Bonnie finds the family she never had. As their race for answers heats up, so too does the budding romance between them. And with danger nipping at her heels and love threatening her heart, Bonnie must come face-to-face with her past if she wants to have a future.
NOLA Knights
Book 1:
His to Defend
Book 2:
Hers to Tame
Book 3:
Mine to Keep
Carina Press, 9781335081162, 352pp.
Publication Date: December 29, 2020