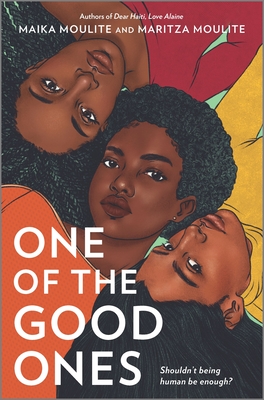 One of the Good Ones
Hardcover

* Individual store prices may vary.
Winter 2020 Kids Indie Next List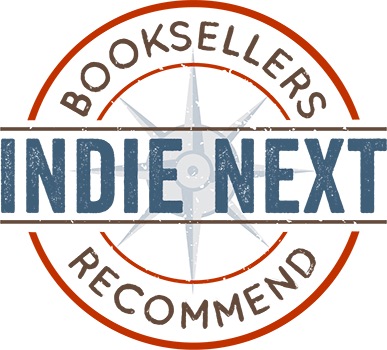 "Maika Moulite and Maritza Moulite have done it again, and more, with their sophomore novel,
One of the Good Ones
. This book kept me up into the early morning hours, furiously flipping pages, needing to know where things would end up for the Smith sisters. The story takes you on a real journey, jumping through history and back again, dissecting race relations in America with an unflinching eye; it is beautifully written, heartbreaking, and disturbing, yet ultimately hopeful. I can't recommend it enough."
— Cristina Russell, Books & Books, Coral Gables, FL
View the List
Description
"One of the Good Ones is magic." --Damon Young, author of What Doesn't Kill You Makes You Blacker

A shockingly powerful exploration of the lasting impact of prejudice and the indomitable spirit of sisterhood that will have readers questioning what it truly means to be an ally, from sister-writer duo Maika Moulite and Maritza Moulite, authors of Dear Haiti, Love Alaine.

ISN'T BEING HUMAN ENOUGH?

When teen social activist and history buff Kezi Smith is killed under mysterious circumstances after attending a social justice rally, her devastated sister Happi and their family are left reeling in the aftermath. As Kezi becomes another immortalized victim in the fight against police brutality, Happi begins to question the idealized way her sister is remembered. Perfect. Angelic.

One of the good ones.

Even as the phrase rings wrong in her mind--why are only certain people deemed worthy to be missed?--Happi and her sister Genny embark on a journey to honor Kezi in their own way, using an heirloom copy of The Negro Motorist Green Book as their guide. But there's a twist to Kezi's story that no one could've ever expected--one that will change everything all over again.

"Astonishing " --Laura Ruby, two-time National Book Award finalist and author of Bone Gap
"Brilliant" --Kirkus Reviews, starred review
"Thrilling" --SLJ, starred review
Inkyard Press, 9781335145802, 352pp.
Publication Date: January 5, 2021
1. How does each character's race impact their awareness of the world around them? How do they have to think about both physical and emotional safety?
2. The refrain of "one of the good ones" is evident throughout this book. What does this phrase mean? Kezi was described as "one of the good ones" and Shaqueria was not. How did the world react to their arrests and subsequent events?
3. What does Kezi value about herself, and how does that align (or not) with what her parents value about her, and what her sisters value? How does that contrast with what society values?
4. The Smith family is going through a time of profound grief. How are they each reacting to it and channeling it? What are the pressures from society on how they channel their grief?
5. Describe how the three sisters react differently to growing up in the same household and in society. How do these differences affect the way they interact with each other?
6. Guilt manifests itself in a variety of ways throughout the book. Give examples of ways in which Kezi, Happi, and Genny express guilt and how their guilt drives and influences their actions.
7. How do the actions of the past shape the narrative of the present? In what ways are the characters aware of this legacy, and how do they react to it? Are there times when they have to change and adapt from it? How does a character's race affect the way that these legacies are passed down?
8. How does Kezi's relationship with Ximena intersect with her relationship with her family and with how she is viewed in society?
9. Discuss what allyship looks like in One of the Good Ones in terms of supporting the Black community and the LGBTQ+ community. How does that intersect in real life?
Discussion questions written by Shanetia P. Clark, Ph.D., Associate Professor of Literacy, Salisbury University.