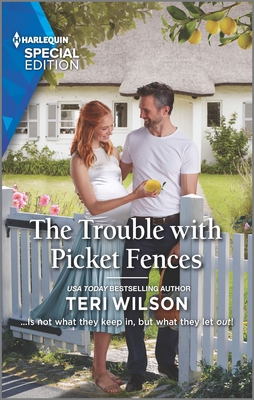 The Trouble with Picket Fences
Mass Market Paperbound

* Individual store prices may vary.
Description
She could teach him to turn lemons into lemonade All her life, Melanie Carlisle knew how to succeed in the face of failure. So when she finds herself pregnant--and her ex-boyfriend bows out, claiming he's not the "picket fence type"--Melanie is on her own. Now she has a house--with a picket fence she wants gone. Cap McBride is dealing with his own problems, what with a potentially career-ending hearing loss and his surly teenager. So the last thing he wants to do is get involved with a single pregnant woman. As for fences? The only thing he knows how to do is put them up Lovestruck, Vermont Will this fence make good neighbors into something more in the latest installment of award-winning author Teri Wilson's Lovestruck, Vermont series? From Harlequin Special Edition: Believe in love. Overcome obstacles. Find happiness. Lovestruck, Vermont Book 1: Baby Lessons
Book 2: A Firehouse Christmas Baby
Book 3: The Trouble with Picket Fences
Harlequin Special Edition, 9781335404800, 288pp.
Publication Date: March 30, 2021