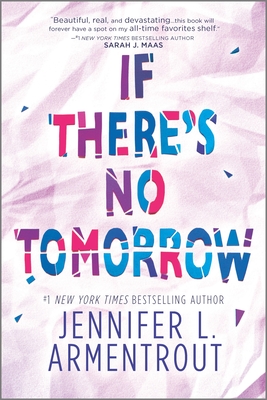 If There's No Tomorrow (Paperback)
Inkyard Press, 9781335499073, 368pp.
Publication Date: March 12, 2019
Other Editions of This Title:
Hardcover (9/5/2017)
Compact Disc (9/5/2017)
Compact Disc (9/5/2017)
* Individual store prices may vary.
Description
Lena Wise is always looking forward to tomorrow, especially at the start of her senior year She's ready to pack in as much friend time as possible, to finish college applications and to maybe let her childhood best friend Sebastian know how she really feels about him. The upcoming year is going to be epic--one of opportunities and chances. Until one choice, one moment, destroys everything. Now Lena isn't looking forward to tomorrow. Not when friend time may never be the same. Not when college applications feel all but impossible. Not when Sebastian might never forgive her for what happened. For what she let happen. Lena knows that her only hope is to move on. But how can she move on when her entire existence has been redefined? How can she move on when tomorrow isn't even guaranteed?