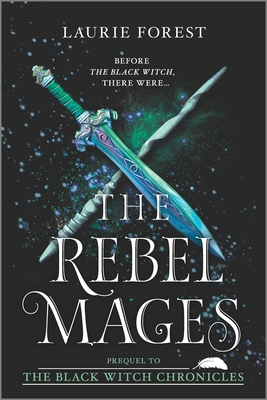 The Rebel Mages
A 2-In-1 Collection (Black Witch Chronicles)
Paperback

* Individual store prices may vary.
Description
Journey to the world of Erthia in these two exciting prequels to The Black Witch by critically acclaimed author Laurie Forest. Wandfasted Twenty years before Elloren Gardner enrolled at Verpax University, the Realm War was tearing apart Erthia. When Tessla Harrow is driven from her home by the fighting, she discovers a depth of power she never knew she had...and an irresistible draw toward Vale Gardner, the son of the most powerful mage her people have ever known--the Black Witch. Light Mage Before Elloren came to possess the Wand of Myth, the Wand was drawn to Sagellyn Gaffney. Sage's rare magical ability makes her the perfect protector for the one tool that can combat the evil forces in Erthia. But in order to keep the Wand safe, Sage must abandon everything she once knew and take a path that could lead to triumph...or utter ruin. Books in The Black Witch Chronicles: The Black Witch
The Iron Flower
The Shadow Wand
Wandfasted (ebook novella)*
Light Mage (ebook novella)* * Also available in print in The Rebel Mages anthology.
Inkyard Press, 9781335556776, 608pp.
Publication Date: March 26, 2019