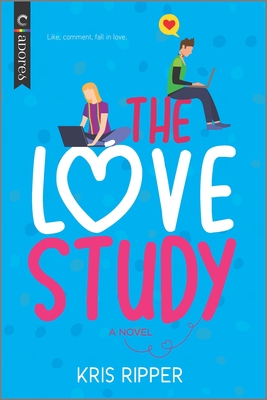 The Love Study
Paperback

* Individual store prices may vary.
Description
" A] warmly appealing romance." --BookPage

What happens when the search for the perfect date goes perfectly wrong?

Declan has commitment issues. He's been an office temp for literally years now, and his friends delight in telling people that he left his last boyfriend at the altar.

And that's all true. But he's starting to think it's time to start working on his issues. Maybe.

When Declan meets Sidney--a popular nonbinary YouTuber with an advice show--an opportunity presents itself: as part of The Love Study, Declan will go on a series of dates arranged by Sidney and report back on how the date went in the next episode.

The dates are...sort of blah. It's not Sidney's fault; the folks participating are (mostly) great people, but there's no chemistry there. Maybe Declan's just broken.

Or maybe the problem is that the only person he's feeling chemistry with is Sidney.

The Love Study
Book 1: The Love Study
Book 2: The Hate Project
Book 3: The Life Revamp


Carina Adores is home to highly romantic contemporary love stories where LGBTQ+ characters find their happily-ever-afters.

A new Carina Adores title is available each month:

The Hideaway Inn by Philip William Stover
The Girl Next Door by Chelsea M. Cameron
Just Like That by Cole McCade
Hairpin Curves by Elia Winters
Better Than People by Roan Parrish
The Love Study by Kris Ripper
The Secret Ingredient by KD Fisher
Just Like This by Cole McCade
Teddy Spenser Isn't Looking for Love by Kim Fielding
The Beautiful Things Shoppe by Philip William Stover
Best Laid Plans by Roan Parrish
Knit, Purl, a Baby and a Girl by Hettie Bell
The Hate Project by Kris Ripper
Hard Sell by Hudson Lin
For the Love of April French by Penny Aimes
Sailor Proof by Annabeth Albert
Meet Me in Madrid by Verity Lowell
The Life Revamp by Kris Ripper.
Carina Adores, 9781335943194, 336pp.
Publication Date: September 29, 2020