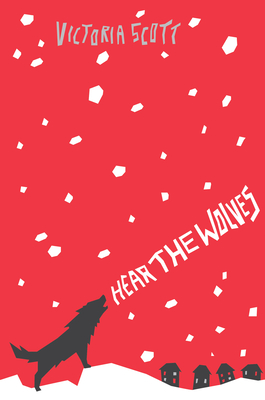 Hear the Wolves (Hardcover)
Scholastic Press, 9781338043587, 240pp.
Publication Date: March 28, 2017
* Individual store prices may vary.
Description
Sloan is a hunter.

So she shouldn't be afraid of anything. But ever since her mom left the family and she lost hearing in one ear in a blizzard, it's been hard to talk to people, and near-impossible to go anywhere or do anything without her dad or big sister within eyesight - it makes her too scared to be on her own.

When they leave her home alone for what should only be two nights, she's already panicked. Then the snow starts falling and doesn't stop. One of her neighbors is hurt in an accident. And the few people still left in Rusic need to make it to the river and the boat that's tied there - their only way to get to a doctor from their isolated Alaska town.

But the woods are icy cold, and the wolves are hungry. Sloan and her group are running out of food, out of energy, and out of time. That's when the wolves start hunting them. . . .

About the Author
Victoria Scott is the author of Fire & Flood, Salt & Stone, and the Dante Walker series. She lives in Dallas with her family, and is currently working on her next novel. Victoria adores getting to know her readers. Visit her online at VictoriaScottYA.com.
Praise For Hear the Wolves…
Praise for Victoria Scott:

*"Astrid is a resourceful heroine...and her mechanical Titan, Padlock, steals the show. Cinematic, but with real heart at its core, it's a thrilling SF update to the classic 'girl and her horse' tale." -- Publishers Weekly, starred review

*"Mind-blowingly intense." -- Kirkus Reviews, starred review

"Scott injects humor and heart for a can't-miss read. Where can I sign up for a Pandora?" -- Kiersten White, author of the New York Times bestselling Paranormalcy trilogy

"Scott holds her own in attitude and taut action, and Tella's voice is feminine, smart, and sassy. Importantly, although male-female chemistry is definitely present, the emotional drive of the novel doesn't rely on romance. Family, camaraderie, and Tella's bond with her furry Pandora companion matter just as much in getting her through the first part of her life-and-death race." -- Publishers Weekly

"Tella is an especially strong and likable character, which makes this gripping adventure all the more enjoyable." -- Booklist