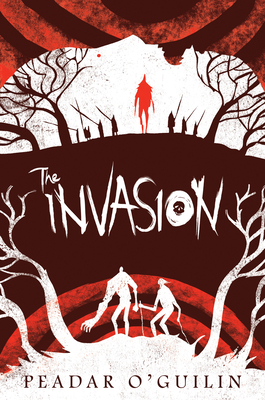 The Invasion (The Call, Book 2)
Hardcover

* Individual store prices may vary.
Description
After so much danger, Nessa and Anto can finally dream of a happy life. But the terrible attack on their school has created a witch-hunt for traitors -- boys and girls who survived the Call only by making deals with the enemy. To the authorities, Nessa's guilt is obvious. Her punishment is to be sent back to the nightmare of the Grey Land for the rest of her life. The Sídhe are waiting, and they have a very special fate planned for her.

Meanwhile, with the help of a real traitor, the enemy come pouring into Ireland at the head of a terrifying army. Every human they capture becomes a weapon. Anto and the last students of his old school must find a way to strike a blow at the invaders before they lose their lives, or even worse, their minds. But with every moment Anto is confronted with more evidence of Nessa's guilt.

For Nessa, the thought of seeing Anto again is the only thing keeping her alive. But if she escapes, and if she can find him, surely he is duty-bound to kill her...
Praise For The Invasion (The Call, Book 2)…
Praise for The Invasion:

"Fast-paced, brutal yet hopeful, and with even more fascinatingly twisted descriptions of the Grey Land and its inhabitants that now spill into Ireland, fans of The Call will not be disappointed." --Kirkus

"Oh, good grief. The Invasion is such a compelling read. It mixes the high horror of blood and guts with the high drama of classical tragedy but it is also an incredibly intimate story. I defy you not to fall in love with Nessa and Anto as they fight the impossible odds stacked against them." --Bookbag (UK)

"A fantastic blend of action horror…dark and twisted…a bloodbath fuelledonhigh adrenalinaction that is both unpredictableand deeply satisfying to read." --Mr. Ripleys Enchanted Books

"Savoring all the weird horror and lightning-quick action that gives this dark fairy tale the gripping power of a nightmare…Fans of Stranger Things should waste no time in seeking out this eerie, complex series." --RT Book Reviews


Praise for The Call:

A NYPL Best Book for Teens
An iBooks 25 Best Books of August pick

"A must-read for anyone who's been sleeping too well at night." -- Danielle Vega, author of The Merciless

"A story as sensitive and tender as it is horrific and bloodthirsty... It is a ghastly beauty, this book." -- Virginia Bergin, author of H2O

*"Intense, riveting... Blisteringly fast-paced." -- Publishers Weekly, starred review

"The creepy and absorbing hybrid mixes fantasy, horror, and folklore (aka it's PERFECT for Game of Thrones fans)." -- Buzzfeed 28 YA Books Everyone Should Read

"Recalls such predecessors as The Hunger Games or Divergent... the book excels [ ] in its worldbuilding." -- Kirkus Reviews

"This enthralling and inventive thriller is full of horror, mystery, action and stars an empowering, inspiring female protagonist." -- RT Book Reviews

"For those craving a new Hunger Games-esque thriller." -- School Library Journal

"This is brilliantly compelling adventure... Don't miss it." -- The Bookseller (UK)

"Fresh and interesting and powerful. It's beautifully paced, remorseless and is peopled with characters you can believe in. I couldn't put it down." --The Bookbag (UK)

"I found this book starting to infect my dreams, so vividly and relentlessly rendered are its many nightmares." -- Irish Independent

"O'Guilin has created a world worth a short, head-shattering visit." -- Culture Hub Magazine (UK)
David Fickling Books, 9781338045628, 336pp.
Publication Date: March 27, 2018
About the Author
Peadar O'Guilin grew up in beautiful Donegal in the far northwest of Ireland. These days, he lives in Dublin, where he toils day and night for a giant corporation. You can find him on Twitter by following @TheCallYA.