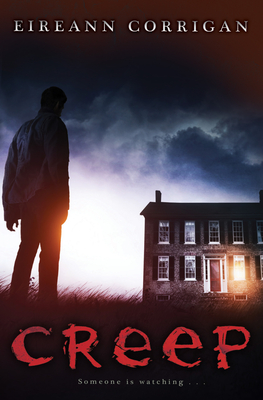 Creep
Hardcover

* Individual store prices may vary.
Description
The haunting tale of a family that moves into a new house and finds that someone -- or something -- does NOT want them there.Olivia is curious about the people moving into 16 Olcott Place. The last family there moved out in the dead of night, and the new family, the Donahues, has no idea why. Olivia becomes fast friends with Janie Donahue . . . so she's there at the house when the first of the letters arrives:--I am the Sentry of Glennon Heights. Long ago I claimed 16 Olcott Place as levy for my guardianship. The walls will not tolerate your trespass. The ceilings will bleed and the windows will shatter. If you do not cease your intrusion, the rooms will soon smell of corpses.--Who is the Sentry? And why does the Sentry want the Donahues out of the house badly enough to kill? As Olivia and Janie explore the house, they find a number of sinister secrets . . . and as they explore their town, they find a hidden history that the Sentry wants to remain hidden forever. You can lock the doors. You can close the windows. But you can't keep the Sentry out. . . .
Scholastic Press, 9781338095081, 304pp.
Publication Date: October 1, 2019
About the Author
Eireann Corrigan is the author of the poetry memoir You Remind Me of You, and the novels Splintering, Ordinary Ghosts, The Believing Game, Creep, and Accomplice, which Publishers Weekly called "haunting and provocative" in a starred review. She lives in New Jersey.