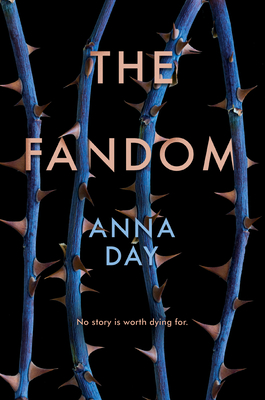 The Fandom (Hardcover)
Chicken House, 9781338232707, 416pp.
Publication Date: April 24, 2018
* Individual store prices may vary.
Description
Violet's in her element. Cosplay at the ready, she can't wait to feel part of her favorite fandom: The Gallows Dance, a mega book and movie franchise that she and her friends know EVERY WORD of (canon and fanfic included).But at Comic Con, a freak accident transports Violet and her friends into the story for real. And in just the first five minutes, they cause the death of the heroine, and get taken prisoner by the rebel group she was supposed to lead to victory.It's up to Violet to take her place, and play out the plot the way it was written. But stories have a life of their own, and when you change the script in one place, the rest gets revised too...
About the Author
Anna Day lives in the north-east of England and works as a clinical psychologist. In 2015 she was shortlisted for the Times, /Chicken House Children's Fiction Competition with her novel The Gallows Dance,, the world which provided the inspiration for The Fandom.
Praise For The Fandom…
"The Fandom is an absolute thrill to read. Turning so many conventions on their head, Day gives us a story that can make you rethink the world, make you laugh, and make you bite your fingernails off, all while falling in love with her characters. Highly recommended!" -- James Dashner, Author Of The Maze Runner
"Pacy writing and a really compelling, twisty plot ... One to watch out for." -- The Bookseller
"Day has a knack for descriptive writing ... [an] engaging storyline and well-written narrative" -- The Bookbag (UK)
"With a startling believable plot, an exciting narrative, and a link to already beloved contemporary fandoms, I found little to fault" -- United By Pop (UK)
"I'm so pleased it went beyond the boundaries of YA fiction ... De nitely pick this book up if you are a fan of dystopian novels" -- Sparkle Reads (UK)
"This plot was intricate, intruding and complex, with twists and turns the whole way through. I couldn't put this down and that isn't a regular occurrence at the moment." -- Books Nest (UK)
"[The Fandom] does a fantastic job of subverting a lot of classic dystopian tropes and fandom culture ... it's just so FUN." -- Bitchin Fiction (UK)