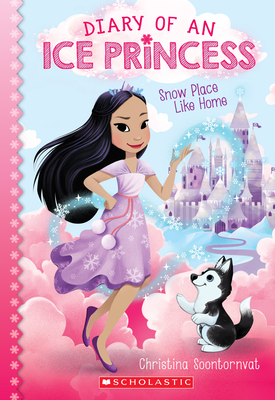 Snow Place Like Home (Diary of an Ice Princess #1) (Paperback)
Scholastic Paperbacks, 9781338353938, 128pp.
Publication Date: July 30, 2019
* Individual store prices may vary.
Description
Princess Lina has a life any kid would envy. She lives in a massive palace in the clouds. Everyone in her family has the power to control the wind and weather. On a good day, she can even fly! She loves making lemons into lemon ice, riding wind gusts around the sky, and turning her bedroom into a real life snow globe.

There's just one thing Lina wants: to go to regular, non-magical school with her best friend Claudia. She promises to keep the icy family secret under wraps. What could go wrong? (EVERYTHING!)
About the Author
Christina Soontornvat is the author of the Changelings middle grade fantasy series. She lives in Austin, Texas with her husband and two daughters.