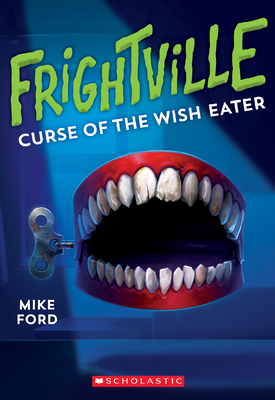 Curse of the Wish Eater (Frightville #2)
Paperback

* Individual store prices may vary.
Description
Welcome to Frightville... one-stop shopping for all your fears!
Frightville is a store with a toy for anyone's wish list. Or so it seems. . .
David's new chattering teeth toy was advertised as a Wish Eater: "Able to grant any wish!" But after annoying siblings are wished away, can they be wished back?
Scholastic Paperbacks, 9781338360110, 128pp.
Publication Date: April 21, 2020
About the Author
Mike Ford is the author of numerous spooky books, including titles in the Eerie, Indiana, Spinetinglers, and Frightville series. He started writing about haunted things after growing up in a house full of ghosts who wanted him to tell them bedtime stories.