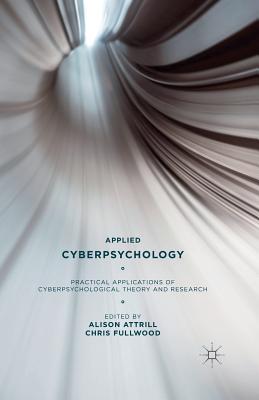 Applied Cyberpsychology (Paperback)
Practical Applications of Cyberpsychological Theory and Research
Palgrave MacMillan, 9781349703906, 266pp.
Publication Date: December 5, 2017
Other Editions of This Title:
Hardcover (3/23/2016)
* Individual store prices may vary.
Description
Cyberpsychology is an emerging area of psychological study that aims to understand and explain all facets of online behaviour. This book brings together overviews from a number of leading authorities in the field, to suggest how academic theory and research can be applied to a variety of online behaviours. Both positive and negative behaviours are considered, including topics as diverse as parenting the online child, age-related internet usage and cultural considerations in online interactions. Psychological research can no longer view online and offline worlds as different entities, but must consider online behaviours as equally distinct as offline activities. This is especially apparent when looking at online dating, the role that social networks play in organisations and online consumer behaviours, and in a consideration of the role that psychological research plays in underpinning the multi-billion pound gaming industry. Focusing on these personal applications of the Internet, insight is also offered into the role that theory and research plays in training military personnel as well as the use of psychometric testing to select and retain employees.
About the Author
Alison Attrill is Senior Lecturer and Chris Fullwood is Reader in the Institute of Psychology at the University of Wolverhampton, UK. Together they co-ordinate the Cyberpsychology Research Group, which also hosts one of the UK's largest bi-annual Cyberpsychology conferences. Both are widely published academics and have recently published two further books in the area.