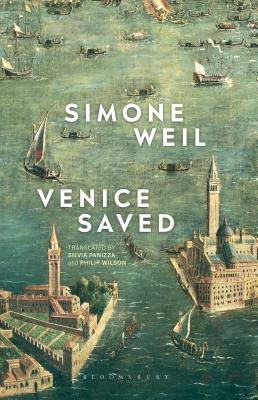 Venice Saved (Paperback)
Bloomsbury Academic, 9781350043909, 144pp.
Publication Date: June 13, 2019
* Individual store prices may vary.
Description
Towards the end of her life, the French philosopher and mystic Simone Weil (1909-43) was working on a tragedy, Venice Saved. Appearing here in English for the first time, this play explores the realisation of Weil's own thoughts on tragedy. A figure of affliction, a central theme in Weil's religious metaphysics, the central character offers a unique insight into Weil's broader philosophical interest in truth and justice, and provides a fresh perspective on the wider conception of tragedy itself.
The play depicts the plot by a group of Spanish mercenaries to sack Venice in 1618 and how it fails when one conspirator, Jaffier, betrays them to the Venetian authorities, because he feels compassion for the city's beauty.
The edition includes notes on the play by the translators as well as introductory material on: the life of Weil; the genesis and purport of the play; Weil and the tragic; the issues raised by translating Venice Saved. With additional suggestions for further reading, the volume opens up an area of interest and research: the literary Weil.
About the Author
Simone Weil was a French philosopher, mystic and activist.Silvia Panizza is Lecturer in Ethics at the Norwich Medical School, University of East Anglia, UK. Philip Wilson is Honorary Research Fellow in the School of Politics, Philosophy, Language and Communication Studies at the University of East Anglia, UK.