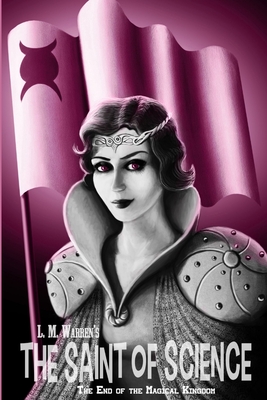 The Saint of Science
Paperback

* Individual store prices may vary.
Description
It's hard growing up in a long line of Evil Queens and Wicked Stepmothers in the Palace of Saints, the royal family of the Commonwealth of the Pink Sky. "Sweet" Blossom is a princess in waiting with big ideas on how to change the world, but she must contend with her scheming family, not to mention a sexual, cultural and social revolution happening all over Cadabra. A woman destined to inherit power has many friends, suitors and enemies hiding behind smiling faces. She must choose her friends carefully. Prince Aaron is a nice guy and an old fashioned idealist who struggles with the new wave of feminism. Tom Callin is a foul-mouthed, two-faced opportunist who hides behind fake mouse ears and corporate promises. And then there is the Big Bad Wolf, a master of disguise and an actor with an incredible range of false emotion. In Part II of The End of the Magical Kingdom Trilogy, Blossom can only choose one path on the road to Sainthood. Will she follow her morals, her ambitions, or her aching heart?
Lulu.com, 9781365240461, 436pp.
Publication Date: March 12, 2017