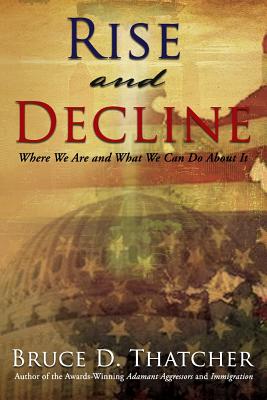 Rise & Decline (Paperback)
Lulu.com, 9781365771279, 550pp.
Publication Date: May 1, 2017
* Individual store prices may vary.
Description
Rise & Decline is a political science work that examines the history of six republics to identify common elements in their rise, decline and extinction. Ancient Athens, the Roman Republic, the Polish-Lithuanian Commonwealth and the Third Republic of France have all passed from the world scene. The United Kingdom and the United States of America still exist, but are in decline. While many things can cause the end of a nation, these studies show that the normal life cycle of a nation - its birth, rise, maturity, decline, expiration - is determined by the degree to which its citizens accept the principles upon which it was founded - its raison d'etre. Nations in ascendance are characterized by a critical mass of citizens attuned to their founding principle. As they decline, nations are characterized by growing numbers of citizens who are indifferent to or disdainful of founding principles. History is clear: All nations end. The existential question for Americans is not whether we can prevent it.