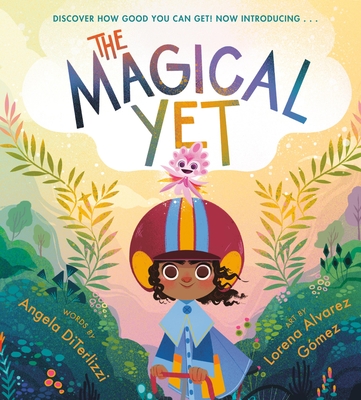 The Magical Yet (Hardcover)
Little, Brown Books for Young Readers, 9781368025621, 40pp.
Publication Date: April 21, 2020
* Individual store prices may vary.
About the Author
Angela DiTerlizzi never forgets her Magical Yet, especially when she wrote more than ten drafts to get this book just right. She's written other books, too, including Just Add Glitter, Some Bugs, Some Pets, and Baby Love. She lives with her husband, best-selling author-illustrator Tony DiTerlizzi, and their daughter in Amherst, Massachusetts. Visit her online at angeladiterlizzi.com.
Lorena Alvarez was born and raised in Bogotá, Colombia, and studied graphic design at the Universidad Nacional de Colombia. She has illustrated for children's books (including the Carmen series by Anika Denise and Nightlights, a comic book which Lorena also wrote), independent publications, advertising, and fashion magazines. Since 2008, she has been part of La Procesión Puppet Club, an experimental puppetry group of illustrators and visual artists. Visit her online at lorenaalvarez.com.
Praise For The Magical Yet…

p.p1 {margin: 0.0px 0.0px 0.0px 0.0px; font: 13.0px Times}
span.s1 {font-kerning: none}



"The artwork is powerful and detailed....A solid if message-driven conversation starter about the hard parts of learning."—Kirkus Reviews


p.p1 {margin: 0.0px 0.0px 0.0px 0.0px; font: 13.0px Times}
span.s1 {font-kerning: none}



"With splashy artwork and catchy rhymes, the creators give families and educators a tool that spurs kids on to success."—Publishers Weekly


p.p1 {margin: 0.0px 0.0px 0.0px 0.0px; font: 13.0px Times}
span.s1 {font-kerning: none}



"The depictions of difficult situations, such as learning to ride a bike, learning to dance, or practicing painting, are sure to strike a chord with children struggling to pick up something new, and the positive outcomes brought on by practice and perseverance are sure to inspire readers to never give up. A lovely addition to picture-book collections."—Booklist