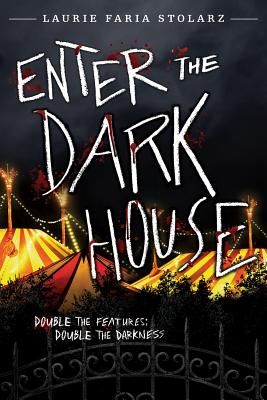 Enter the Dark House (Paperback)
Welcome to the Dark House / Return to the Dark House [bind-up]
Little, Brown Books for Young Readers, 9781368041249, 736pp.
Publication Date: September 25, 2018
* Individual store prices may vary.
Description
What's your worst nightmare?
For Ivy Jensen, it's the eyes of a killer that haunt her nights. For Parker Bradley, it's bloodthirsty sea serpents that slither in his dreams.
And for seven essay contestants, it's their worst nightmares that win them an exclusive, behind-the-scenes look at director Justin Blake's latest, confidential project. Ivy doesn't even like scary movies, but she's ready to face her real-world fears. Parker's sympathetic words and perfect smile help keep her spirits up. . . at least for now.
Not everyone is so charming, though. Horror-film fanatic Garth Vader wants to stir up trouble. It's bad enough he has to stay in the middle of nowhere with this group-the girl who locks herself in her room; the know-it-all roommate; "Mister Sensitive"; and the one who's too cheery for her own good. Someone has to make things interesting.
Except, things are already a little weird. The hostess is a serial-killer look-alike, the dream-stealing Nightmare Elf is lurking about, and the seventh member of the group is missing.
By the time Ivy and Parker realize what's really at stake, it's too late to wake up and run.
Enter to the Dark House in this heart-stopping bind-up of books one and two in the DARK HOUSE series, sure to leave you itching to turn the lights on.
About the Author
Laurie Faria Stolarz is the author of several popular young adult novels including the Dark House series, the Touch series, Bleed, Project 17, and Shutter, as well as the bestselling Blue is for Nightmares series. With over a million books sold worldwide, Stolarz's titles have been translated into thirty languages, been named on numerous award lists, including the Quick Pick for Reluctant Readers list and the Top Ten Teen Pick list, both through the American Library Association, and have been optioned for TV. She is currently working on Jane Anonymous, her newest thriller, due out in the fall of 2019. For more information, please visit her website at www.lauriestolarz.com.