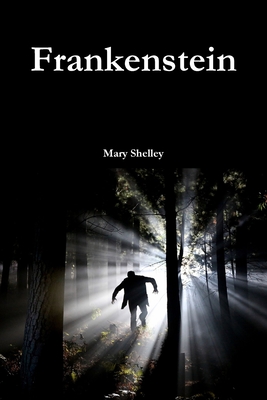 Frankenstein
Paperback

* Individual store prices may vary.
Other Editions of This Title:
Paperback (11/2/2014)
Paperback (11/13/2013)
Paperback (7/18/2018)
Paperback (4/2/2020)
Paperback (8/11/2015)
Paperback (12/7/2016)
Paperback (7/1/2016)
Paperback (2/17/2020)
Paperback (6/15/2017)
Paperback (11/13/2016)
Paperback, French (9/8/2016)
Paperback (5/11/2019)
Paperback (3/30/2020)
Paperback (11/2/2016)
Paperback (8/21/2010)
Paperback (2/9/2020)
Paperback (9/24/2014)
Paperback (11/2/2017)
Paperback (7/17/2016)
Description
In this all-time classic of gothic horror, the mad Dr. Frankenstein, ina bid to discover the mysteries of life and death, creates a hulking, tragic monster of indescribable beastly ugliness--a nightmarish creature birthed up from the darkest realms of the human soul. But, is this monstrous revenant of the charnel house really, truly, evil? Articulate, passionate, wanting only the love and acceptance owed to us all, he wanders the wastelands of bleak, Northern Europe, seeking only Frankenstein, his 'father", in a bid for the warmth and human companionship he feels he is owed. Alas, denied this, he proclaims, boldly, "If I cannot inspire love, I WILL INSPIRE FEAR." For two hundred years, this immortal saga of mystery and tragedy, good and evil, life and death, has thrilled readers, and has been adapted into countless plays, films, comics, games, and other media. Come, tour the creaking castles and icy, frost-choked forests of the old world, in search of monsters, mystery, and more.
Lulu.com, 9781387281053, 254pp.
Publication Date: October 2, 2018