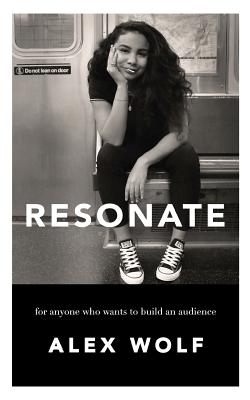 Resonate (Paperback)
For Anyone Who Wants To Build An Audience
Blurb, 9781388632939, 186pp.
Publication Date: May 22, 2019
* Individual store prices may vary.
Description
Nobody understands how Alex Wolf built a cult following of over half a million millennials for her first brand in less than a year. Nobody understands why she left it all to become a writer either. RESONATE is Wolf's informative and occasionally hilarious look at the intersection of human nature, technology, and how understanding both can help anyone creative build a following of their own. Named as one of the "Top 100 Most Creative People in Business" by Fast Company Magazine, Inc.'s "Top Creative Entrepreneurs In Marketing and Media," and Adweek's "Top 20 Influencers Who Radiate Creativity & Get Everyone Talking," there's no advice Alex Wolf gives that even the most powerful CEOs can resist taking into consideration. "Alex Wolf is shaping the way we envision the new business person." - Entrepreneur Magazine "Keeping an eye on trends to predict which products, technologies and services will pop in the marketplace is this avowed futurist's stock in trade." - Adweek Magazine "A must have for any creative who has the courage to be heard." - Daniel DiPiazza, Best Selling Author.