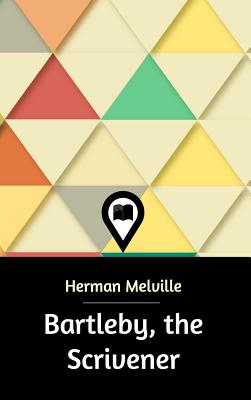 Bartleby, the Scrivener (Hardcover)
Blurb, 9781388794309, 54pp.
Publication Date: January 9, 2019
Other Editions of This Title:
Digital Audiobook (10/2/2011)
Paperback (7/4/2018)
Paperback, Large Print (9/8/2015)
Paperback (9/7/2018)
Paperback (1/24/2019)
Paperback (8/31/2019)
Paperback (5/8/2019)
Paperback (7/8/2019)
Paperback (9/25/2018)
Paperback (6/21/2016)
Paperback (9/5/2017)
Paperback (6/28/2016)
Hardcover (8/27/2018)
Paperback (8/27/2018)
Paperback (9/4/2019)
Paperback (6/2/2016)
* Individual store prices may vary.
Description
The narrator, an elderly, unnamed Manhattan lawyer with a comfortable business, already employs two scriveners, Nippers and Turkey, to copy legal documents by hand. An increase in business leads him to advertise for a third, and he hires the forlorn-looking Bartleby in the hope that his calmness will soothe the irascible temperaments of the other two. At first, Bartleby produces a large volume of high-quality work, but one day, when asked to help proofread a document, Bartleby answers with what soon becomes his perpetual response to every request: "I would prefer not to". To the dismay of the lawyer and the irritation of the other employees, Bartleby performs fewer and fewer tasks and eventually none, instead spending long periods of time staring out one of the office's windows at a brick wall. The narrator makes several futile attempts to reason with Bartleby and to learn something about him; when the narrator stops by the office one Sunday morning, he discovers that Bartleby has started living there.