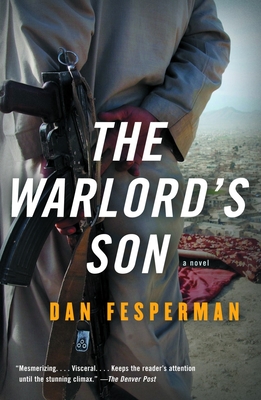 The Warlord's Son (Paperback)
Vintage Crime/Black Lizard, 9781400030484, 336pp.
Publication Date: September 20, 2005
* Individual store prices may vary.
Description
In a riveting tale of intrigue and betrayal, a journalist and his aide infiltrate Afghanistan on the eve of the American invasion.  Skelly, a jaded war correspondent, is looking for one last scoop.  Najeeb, his translator and guide, is an educated young man from the Pakistani-Afghani border with a secret past, a history with the Pakistani secret police, and his own motives for this risky adventure. Together they join a Warlord's caravan as he seeks to start an uprising that will liberate the country from the Taliban. Along the way, they stumble onto what they think might just be the story of a lifetime. What they find is a shady world of hidden agendas, shifting allegiances, and sudden betrayals--a world where one wrong move would get them both killed and the only hope for survival lies in their loyalty to each other.
About the Author
Dan Fesperman is a former foreign correspondent who worked in Baltimore Sun's Berlin bureau during the years of civil war in the former Yugoslavia, as well as in Afghanistan during the recent conflict. Lie in the Dark won the Crime Writers Association of Britain's John Creasey Memorial Dagger Award for best first crime novel, and The Small Boat of Great Sorrows won its Ian Fleming Steel Dagger Award for best thriller.
Praise For The Warlord's Son…
"Mesmerizing. . . . Visceral. . . . Keeps the reader's attention until the stunning climax." --The Denver Post"A terrific novel of intrigue, duplicity and death in the shadow of the Khyber Pass. . . . Fesperman is that rare journalist who is also a gifted novelist." --The Washington Post"A thrilling odyssey into Afghanistan during the waning days of Taliban rule . . . a kind of post-modern Heart of Darkness." --Seattle Post-Intelligencer"Compulsively readable. . . . Fesperman [is a] writer to watch." --The Seattle Times"A novel ripped from the headlines. . . . Better than any news dispatch and . . . far more entertaining. . . . Fesperman amazes [with his] searing insights into human nature." --The Baltimore Sun"A first-rate geopolitical yarn. . . . Fesperman combines his strong eye for detail with bleak film-noir cynicism, managing to make plot twists that could have felt contrived seem depressingly believable." --Entertainment Weekly"A convincing, accurate thriller. . . . This book is worth reading if only for the passage where the hero, Skelly, glimpses Osama bin Laden at a public hanging; the scene both convinces and frightens." --The Economist"Thoroughly gripping, intelligent and wholly believable. . . . There will be other novels written about the last days of the Taliban . . . but few will match the verisimilitude, drama and compelling characters found in The Warlord's Son. . . . The conclusion . . . has the impact of a stun gun." --Flint Journal"Fesperman's experience as a war correspondent, together with his powers of description and characterization, produce an utterly compelling thriller and quite simply the best I've read all year." --[writer TK], Sunday Telegraph"Enlightening and entertaining. . . . A riveting and sometimes frightening read. . . . Fesperman sheds light on the tribal culture in such a way that a murky idea momentarily crystallizes into a vivid picture." --The Charlotte Observer"[Fesperman] exhibits a keen eye for the landscape's details...he excels at drawing characters." --Pittsburgh Tribune-Review"[This] veteran reporter. . . . depicts politics, geography and the tradecraft of reporters, smugglers, warriors and spies with rare insight." --San Jose Mercury News"The Warlord's Son is a story of humanity, of how primal instincts come to the forefront in dangerous situations. But it's also about friendship and loyalty and redemption, either achieved or disappointed. . . . One of the must-read novels of the year." --January Magazine