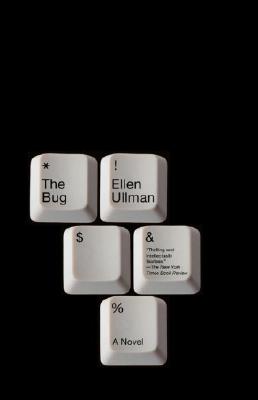 The Bug (Paperback)
Anchor, 9781400032358, 368pp.
Publication Date: July 13, 2004
* Individual store prices may vary.
or
Not Currently Available for Direct Purchase
Description
In 1984, at the dawn of the personal-computer era, novice software tester Roberta Walton stumbles across a bug. She brings it to its inadvertent creator, longtime programmer Ethan Levin, and the two embark on a hunt for the elusive bug, nicknamed "The Jester" for its tendency to appear randomly and only at the least opportune moments, jeopardizing the fate of the company. Ethan's attempts to find a solution soon become a frightening obsession that threatens to destroy both his professional and personal life. Roberta, on the other hand, is drawn to the challenge. Forced to learn how to program, and seeking refuge from her own private troubles, she becomes enthralled with learning to speak the computer's language. Expertly merging code with prose, big ideas with intensely personal stories, Ellen Ullman brilliantly illuminates the space between human beings and computers—a space we occupy every day as we peer into our monitors.
Praise For The Bug…
"Thrilling and intellectually fierce. . . . The novel of ideas is alive and well."—The New York Times Review of Books

"Takes the techno-novel to a new level of literary excellence. . . . Ullman resembles Kafka in the way she writes so vividly and clearly about states of paranoid anxiety. . . . This is magnetic fiction." —San Francisco Chronicle

"Ardent, brilliantly tactile. . . . Offers endless systems twists and turns. Technophiles can revel in its UNIX complexities while the rest of us delight in its user-friendly explanations, but the moral conundra The Bug poses are far more rewarding, and discomfiting."—Newsday

"Extraordinary. . . . This fascinating tale leaves the reader wondering about the line between science and art, analysis and feeling. . . . Perfect for our time."—USA Today

"No one writes more eloquently than Ullman about the peculiar mind-set of the people who create the digital tools we use every day. . . A thriller-like tale of hubris and self-destruction that never stoops to cheap tricks. . . . At stake is not just the program, but the fragile belief that we can master ourselves and our fates." –Laura Miller, Salon

"Suspenseful. . . Think Mary Shelley in the Silicon Valley." –Elle

"A fascinating literary study of an often-misunderstood culture." –Chicago Tribune

"A blistering novel about love, hate, and psychopathy. . . At its best, [it] finds in computers the same eerie allure that DeLillo's White Noise found in televisions."–Kirkus Reviews

"Illuminating. . . . a combination of poetic and philosophical sensibilities that plumb the abstruse depths of technological creation." –Publishers Weekly

"Ullman is a rarity, a software engineer who is also a wonderful writer." –New Scientist

"The Bug should be read by every software developer–and every end user who has ever experienced a software crash–if only to know that they're not alone in their endless fight against the almost-alive malignancies hiding in code." –IEEE Spectrum

"Ullman is dead-on in her depiction[s]. . . . A deeply humanistic and surprisingly old-fashioned work." –Library Journal

"Ullman writes unsparingly of the vivid, compelling, emotionally driven souls who gave us our new machines. By turns love story, tense psychological drama, and comedy of (very bad) manners, The Bug is an edgy and irresistible journey into lives all too rarely visited by literary types."–Geraldine Brooks, author of A Year of Wonders


Advertisement