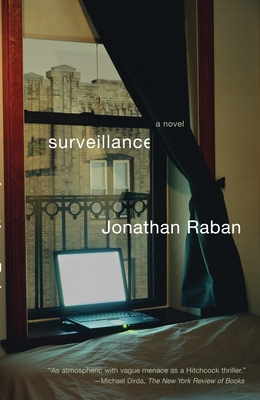 Surveillance (Paperback)
Vintage Books USA, 9781400033652, 257pp.
Publication Date: February 12, 2008
Description
In the not-too-distant future, no one trusts anyone and everyone is watching everybody else. America is obsessed with information and under siege from an insidious enemy: paranoia. National identify cards are mandatory, terrorism alerts are a daily event, and privacy is laid bare on the Internet. For a freelance journalist, her daughter, a bestselling author, and a struggling actor, these tumultuous times provide the backdrop as their lives become inextricably bound in a darkly humorous, frighteningly accurate story of life in an unstable world.
About the Author
The author, most recently, of "Waxwings "and" Passage to Juneau," Jonathan Raban was born in En-gland and since 1990 has lived in Seattle. His honors include the National Book Critics Circle Award, the Heinemann Award of the Royal Society of Literature, the PEN/West Creative Nonfiction Award, the Pacific Northwest Bookseller Association's Award, and the Governor's Award of the State of Washington. "From the Hardcover edition."
Praise For Surveillance…
"As atmospheric with vague menace as a Hitchcock thriller." —Michael Dirda, New York Review of Books
"Scarily beautiful . . . . [Raban is] a gifted writer who explores the human condition with tenderness, empathy and rueful wit."
—The Washington Post
"A timely disquisition on the fragility of truth and identity in the information age." —Bloomberg News
"Raban is using fiction to explore the most important issues of our day and doing so at the highest artistic level." —Oregonian
"Heart-thumping dread permeates this creepy, stunning book." —Tucson Citizen
"Raban is a wonderful and cerebral stylist, a master of arresting syntactical inversions with an incisive view of our contemporary moment." —Cleveland Plain Dealer
"Mesmerizing. . . . Sharp and riveting. . . . A masterful job." —Newsday
Advertisement