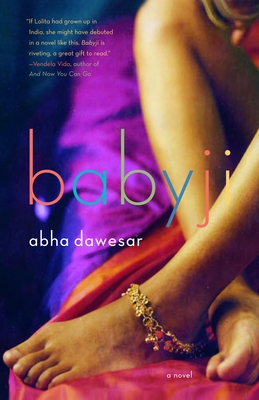 Babyji (Paperback)
Anchor, 9781400034567, 368pp.
Publication Date: February 8, 2005
* Individual store prices may vary.
Description
Sexy, surprising, and subversively wise, Babyji is the story of Anamika Sharma, a spirited student growing up in Delhi. At school she is an ace at quantum physics. At home she sneaks off to her parents' scooter garage to read the Kamasutra. Before long she has seduced an elegant older divorcée and the family servant, and has caught the eye of a classmate coveted by all the boys.
With the world of adulthood dancing before her, Anamika confronts questions that would test someone twice her age. Ebullient, unfettered, and introducing one of the most charming heroines in contemporary fiction, Babyji is irresistible.
About the Author
Abha Dawesar was born in 1974 in New Delhi, India, and graduated with honors from Harvard University. She was awarded a New York Foundation for the Arts fiction fellowship and is the author of the novel Miniplanner. She lives in New York and can be reached on her website www.abhadawesar.com.
Praise For Babyji…
"If Lolita had grown up in India, she might have debuted in a novel like this. Babyji is riveting, a great gift to read." –Vendela Vida, author of And Now You Can Go

"I loved Babyji. It's a cunning lithe defiant sexy tiger's roar of a book." –Ali Smith, author of Hotel World

"From the moment Abha Dawesar dropped me slap-bang into the middle of Anamika's complicated life, I found myself fascinated. How often does one encounter a sixteen-year-old who applies her preternatural intellect not only to her far-ranging sexual conquests but also to quantum physics and India's complex caste politics? Irreverent yet tender, compassionate yet hard-headed, precociously wise and undeniably sexy, Dawesar's Anamika channels a wonderful new Indian reality. More power to her." –Meera Nair, author of Video

"I loved Babyji. It's a cunning lithe defiant sexy tiger's roar of a book." –Ali Smith, author of Hotel World